Winding Down a Celebrated Career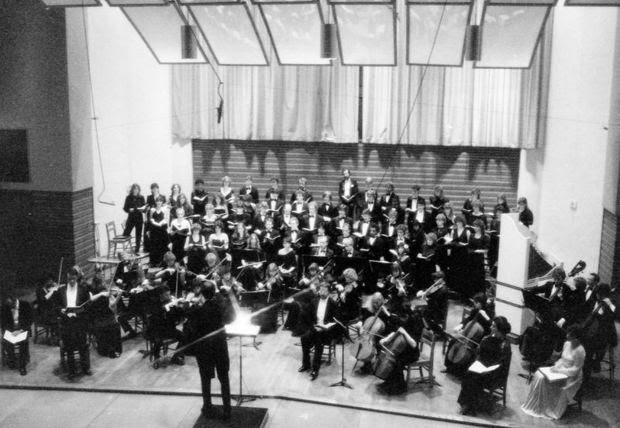 "My 39th festival will be my last," retiring Maestro Dwight Oltman told WCLV radio listeners during a preview of the BW's 82nd Bach Festival coming up April 25-27.
Oltman also chatted about the highlights of his 44 years at BW 's Conservatory of Music.  Alumni have been invited to celebrate the end of an era through the Bach Festival Alumni Choir and Orchestra and Wind Ensemble Alumni Reading sessions in April and May.
In a Plain Dealer story, the Bach Festival and Oltman are described as "two pillars of the Baldwin Wallace Conservatory, (that) are heading into the spotlight at the same time, but for very different reasons. As one rises, aspiring to grow and reach new heights, the other is pulling back, preparing to retire. And yet the two are practically inseparable, as they've been synonymous literally for decades."