Crain's Recognizes BW Alumni For Business, Civic Contributions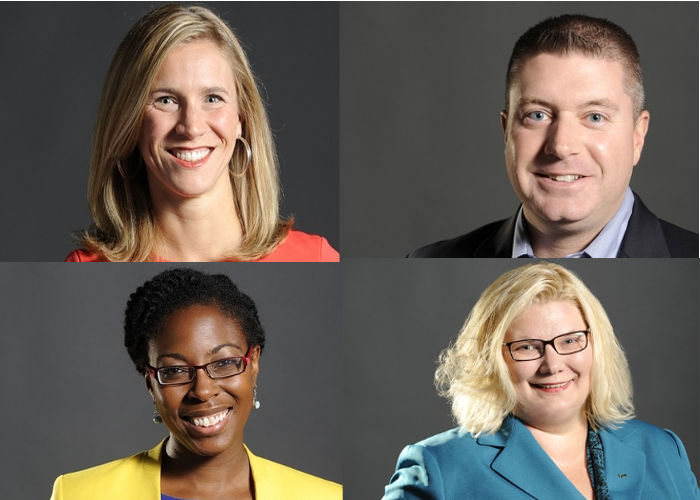 Kate Bang MBA '12, Ryan Cross '97, Nichelle McCall '05, and Jennifer Piechowski '05 have been recognized in the 2014 Crain's Cleveland 40 Under 40. Now in it's 23rd year, Crain's Forty under 40 program has recognized almost 900 honorees for their professional success and civic contributions. The 2014 event was held at the RED Space at Hotcards and had 350+ attendees.
Ryan Cross is presently the vice president and campaign director of institutional relations and development of University Hospitals; he also serves as a BW Trustee. Kate Bang is the employee benefits president of USI Insurance Services. Nichelle McCall is the CEO of Bold Guidance, and Jennifer Piechowski serves as the vice president of agency services of Key Bank.