Second Round of Contest Produces Winning Ideas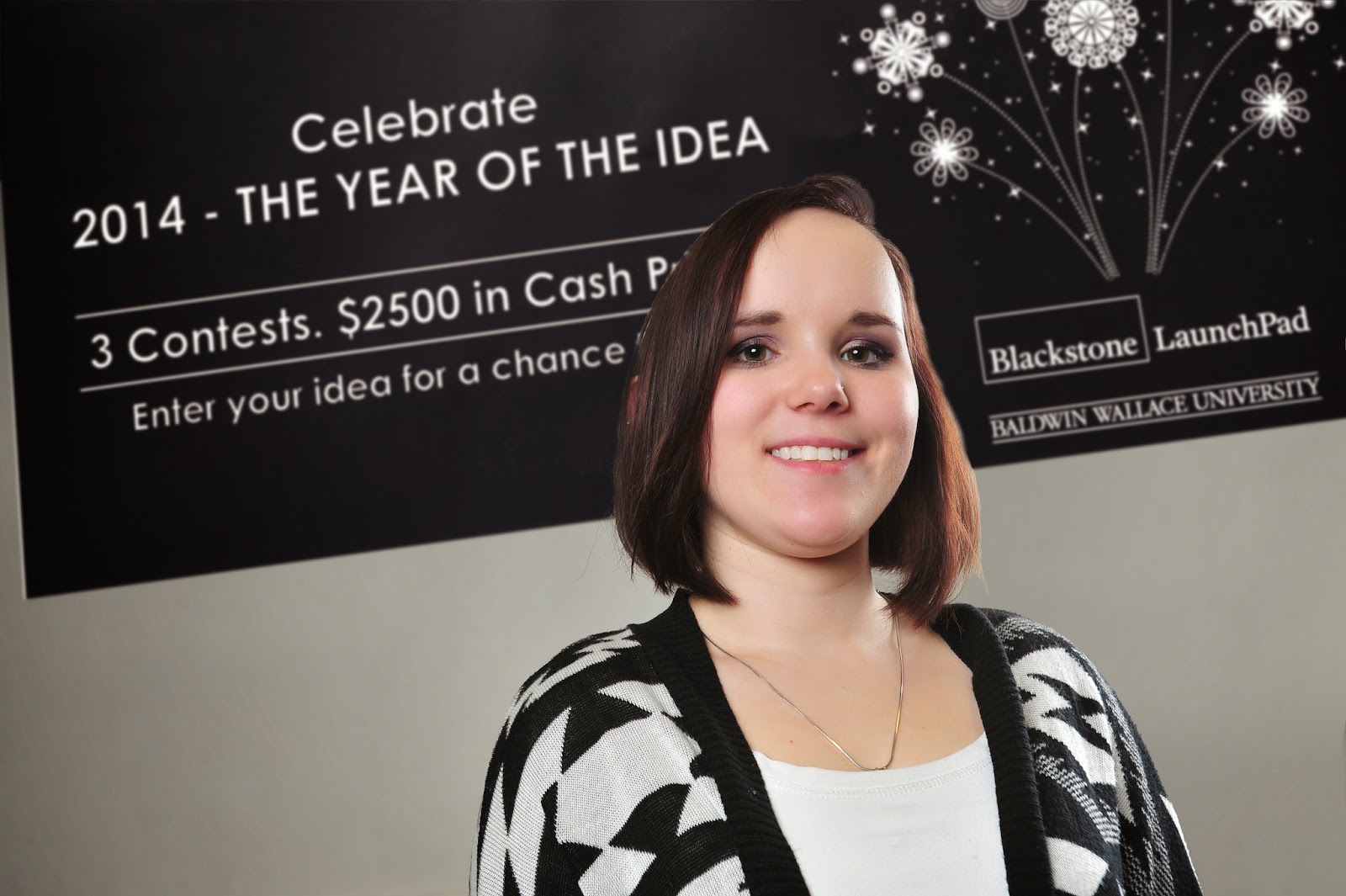 The second and final round of BW's Blackstone LaunchPad's 2014 Year of the Idea Contest produced a number of winning ideas, but Kara Gawelek '14 claimed the biggest prize. The neuroscience and biology major and chemistry minor drew on her experience in the lab as inspiration for a "Semi-Automatic Pipet Tip Cartridge," which not only won the $200 first place prize in the for-profit category, but claimed the $300 overall grand prize as well.
Kara's idea would speed up the research process for small labs and scientists who are frustrated by the slow pace of manually reloading sterile, plastic tips onto their micropipets (which are used to dispense small samples), but who can't afford expensive, fully automated equipment.
In this second round, students submitted more than 50 ideas in three categories. The first place non-profit idea was a Serving for Soldiers program suggested by Alexis Charara '14 and Christine Austin '15. In the Baldwin Wallace category, Nnaji Iwunze '17 won with a BW Workout Buddy concept. Second place winning ideas came from Tim Gruskiewicz '15, Rachel Hoffpauir '15, Tom Jackson '16 and Ashley King '16.
Judging was based on the originality and problem-solving power of each idea. The goal of the contest was to spark campus creativity and increase awareness about BW's Blackstone LaunchPad, which is sponsored by the Blackstone Charitable Foundation and the Burton D. Morgan Foundation.