Work of BW Art Professors Featured in International Art Exhibit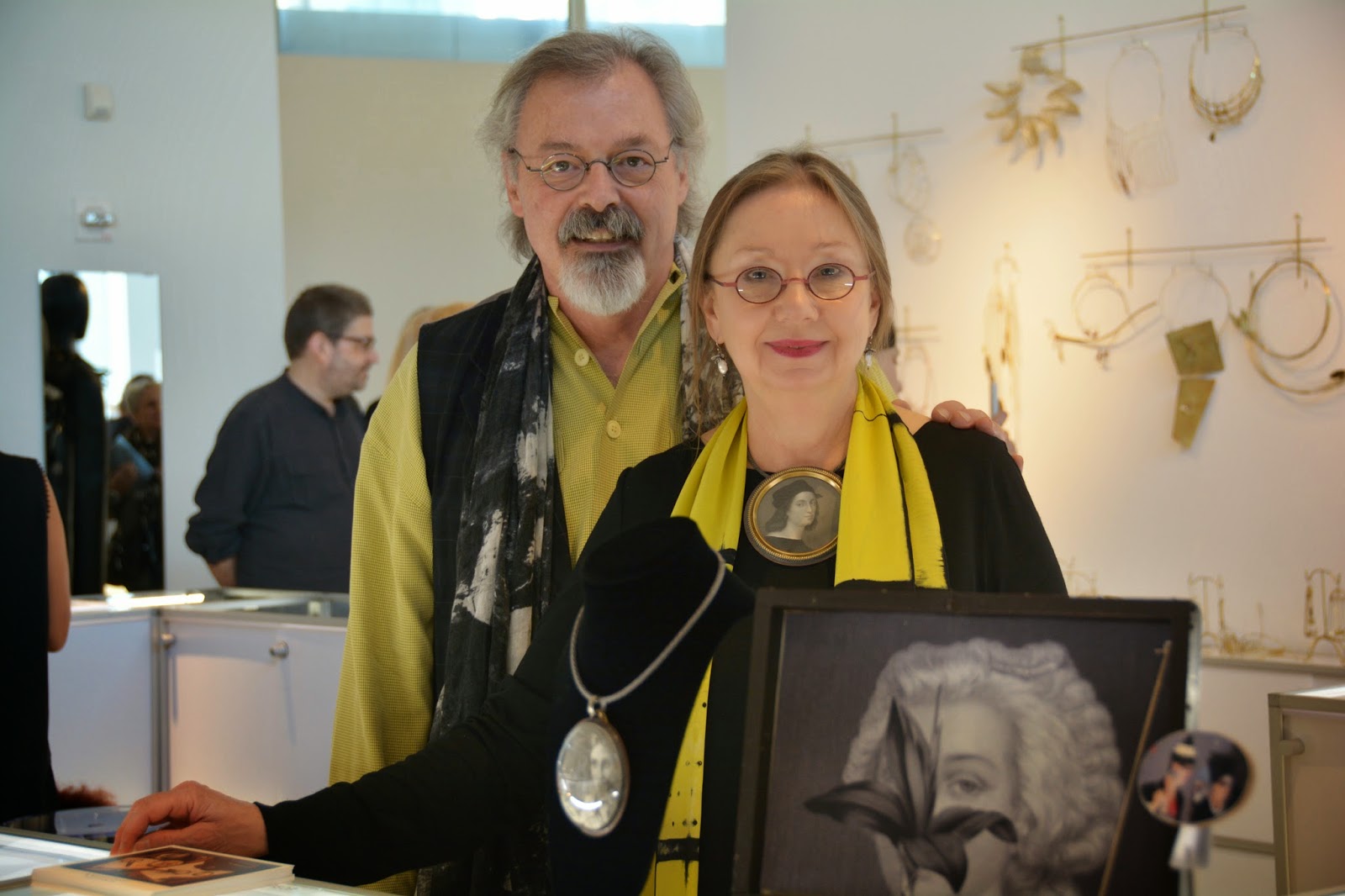 David and Roberta Williamson of BW's Studio Art Department and renowned, collaborative artists in the field of narrative jewelry, were among just four American artists to have their work featured in the prestigious 2014 LOOT: MAD about Jewelry exhibit in the Museum of Art and Design in New York City. This annual invitational exhibit highlights the work of 55 jewelry artists from 25 different countries, including Tasmania, Hungary, Italy and Japan.
While LOOT typically searches for new artists each year, the Williamsons were given the rare honor to return to this year's weeklong, curated exhibit. The husband-wife duo, who have been working together for over 45 years, described the event as a "significant moment in their career." The couple also connected with the collectors of their work in New York City. The enthusiasm of these "habitual buyers" inspires the Williamsons to continue to make unique and innovative pieces. The pair agree that one of the perks of being a jewelry artist is that people wear their work.
In addition to their prestigious LOOT invitation, the couple has recently created a commissioned piece for the Fuller Craft Museum in Massachusetts. The exhibit featuring their work, "The Third Person Between Us," a vignette of several pieces they created, will open in January 2015.
The Williamsons' next endeavor will be a visit to Illinois in February 2015 as theHatch Visiting Artists-in-Residence. Their residency will be a part of the multifaceted Hatch Creative-Reuse Art Festival, an annual celebration of resourcefulness and reinvention. Gail Rost, co-chair of the Festival said, "We're very excited to have the opportunity to bring the Williamsons to our community, as they have been blazing the trail in the field of repurposed and recycled art for many years."