BW Alum Wins on Jeopardy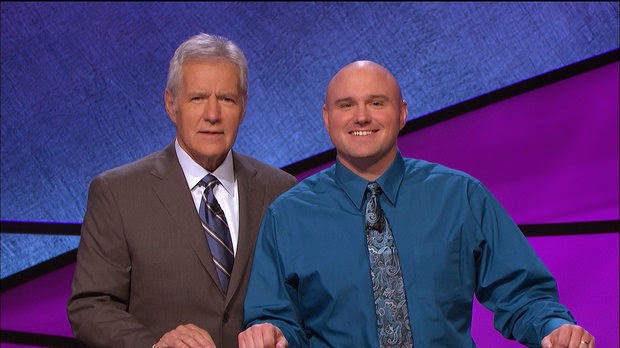 Matt Kish, a Baldwin Wallace University grad and social studies teacher at North Royalton High School is the latest Northeast Ohioan to succeed at Jeopardy. As the winner of last night's (March 13, 2014) edition of the trivia game show, Kish will appear again tonight (3/14) on WOIO-TV 19 at 7:30 p.m. 
The Plain Dealer story on Kish's $23,000+ win quotes the principal at his high school as saying, "He's just got a knowledge base that's unheard of. He can talk about anything."
Kish picked up at least some of that knowledge earning a BA in secondary education and history in 2003, and later an MA in educational leadership, at BW, where he was also an Academic All American Yellow Jacket football player.
Update: Before he lost in a close second appearance on Jeopardy (and added another $2,000 in winnings), the PD posted this follow-up interview with Kish on his prep and strategy for the game.