Athletic Training Alumnus featured in Apple iPad Campaign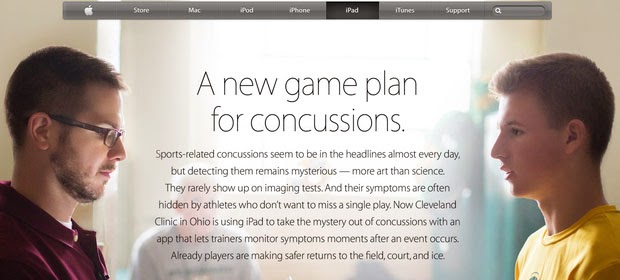 BW Alumnus Jason Cruickshank '98 finds himself in the spotlight alongside local St. Edwards hockey player Mike Duffy in Apple's new "Your Verse" campaign for the iPad 2.
The two are quoted in an Apple testimonial highlighting The Cleveland Clinic's C3 Logix appwhich aids in measuring and detecting concussions in athletes. Cruikshank, a former Assistant Athletic Trainer for BW, shared his experience using the app in his current role as an Athletic Trainer for the Clinic. "In the past, evaluating a concussed athlete involved a lot of guesswork. iPad and the C3 Logix app have taken that subjectivity out of the process."
The Apple campaign that placed The Clinic and Northeast Ohio athletic programs on the technology map also resulted in a story on the front page of The Plain Dealer.