BW Alumnus Jesse Martin Creates the Avon Electric Orchestra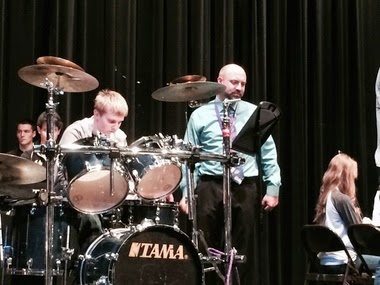 Avon music teacher Jesse Martin, who studied at BW's Conservatory of Music, has founded the Avon Electric Orchestra (AEO) with the aim of providing more creative opportunities for string players participating in music programs in Avon Local Schools.
The school district helped raise $6,000 to purchase new electric string instruments to support Martin's innovative dream.
The AEO group consists of 32 students who are all excited about the formation of the ensemble, with a sound modeled on groups like the Trans Siberian Orchestra.