Astronaut Alumnus Honored with Ohio Historical Marker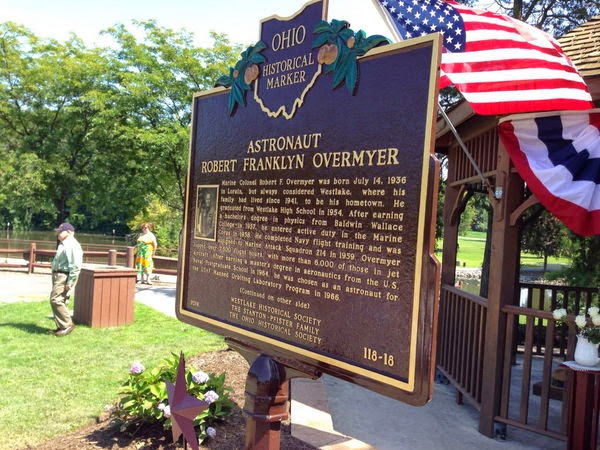 NASA astronaut and BW alumnus Robert Overmyer '58 was honored with the dedication of an Ohio Historical Marker in his hometown of Westlake over the weekend. According to a cleveland.com story, Overmyer's widow, Kit, a 1960 BW graduate, came in from Texas to attend the ceremony in Clague Park and said her late husband would be honored by the hometown tribute.
Overmyer, a BW Outstanding Alumni Award-winner, piloted the space shuttle Columbia in 1982 and acted as commander of a 1985 Challenger shuttle mission. Overmyer died at age 59 while test-piloting a prototype airplane in 1996.