BW Alumna to Showcase Paper Art at Berea Arts Fest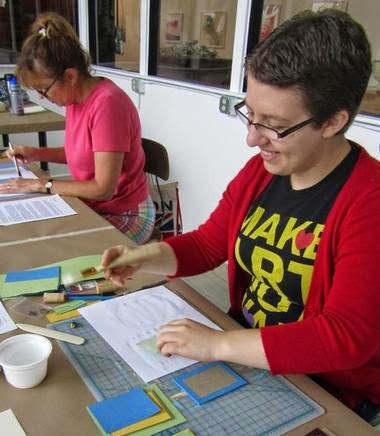 BW alumna Margaret Bakke '11 will showcase a distinctive line of handmade, paper art pieces at the upcoming Berea Arts Festival. From journals and cards to tiny paper books dangling from earrings, Bakke pulls the old medium out of retirement and turns paper into fashionable pieces of artwork.
"I just feel that paper can't be replaced," Bakke told Cleveland.com in a preview story for the September 14 Arts Fest event. "Everything's all about the Kindles and iPads now, but there's really something about paper, the feel of it..."
Bakke earned her bachelor's degree in art education from BW, and is currently employed at the, Morgan Art of Papermaking Conservatory and Educational Foundation.
She also runs an Etsy online storefront.