Broadcasting Alumna Reports for Wake Up Wisconsin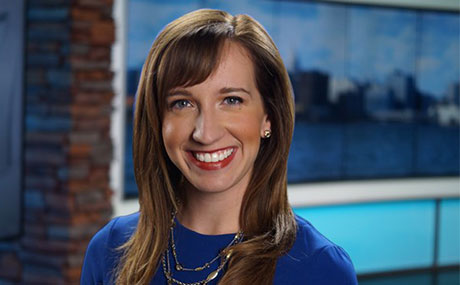 Viewers of Wake Up Wisconsin Weekend are now waking up to the face and voice of a BW alumna. Caroline Bach '12, a broadcasting and mass communications major, and member of the BW honors program has joined the news team at WKOW-TV Madison, Wisc. and now anchors the weekend morning newscast for the station.
During her undergraduate studies, Bach kick-started her career by producing for Parma Area Community Television, reporting on local issues. She later interned at WEWS-TV Cleveland, and at WTOL-TV Toledo. Bach also landed an internship with Dateline NBC and Rock Center with Brian Williams in New York City.
After graduation from BW, Bach served as a weekend anchor at WVVA-TV in Bluefield, West Virginia, where she reported on stories with national impact, such as Hurricane Sandy and the Freedom Industries chemical spill into the Elk River in Charleston.