Baldwin Wallace Receives $2.7 Million Gift from Arline Kadel '36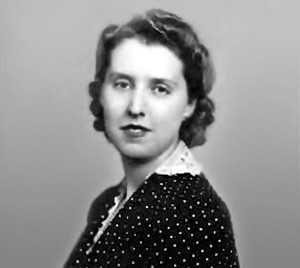 Arline Kadel of Berea was proud of the fact that she had sung in the first Bach Festival in 1932 as a student at Baldwin Wallace University. She continued to participate in the annual celebration and remained active in the life of the university over the next 80 years. Now, the former high school music teacher who died Aug. 3, 2013, has provided a bequest for $2.7 million to her beloved BW Conservatory of Music.
"Arline was devoted to music, education and Baldwin Wallace University throughout an active life that spanned nearly a century," noted BW President Robert Helmer. "This magnificent gift will perpetuate those passions and enhance the learning experience for our students for years to come. We are deeply grateful for all that she has done for BW."
A portion of the bequest will lead BW's upcoming initiative to join a small number of conservatories with all Steinway pianos. The remainder will endow scholarships and other opportunities for students who are pursuing their passion as musicians.
Dedicated to education, fine arts 
A 1936 Baldwin Wallace graduate, Ms. Kadel was a vocal music teacher and choral director in several suburban school districts and the Cleveland schools before retiring in 1976 from South High School. In addition to her interest in the Bach Festival, she remained close to BW and active in the lives of its students through work with the Cleveland chapter of the international music professional honorary, Mu Phi Epsilon, College Club West, BW Women's Club and the BW Conservatory Women's Committee.
A faithful philanthropic supporter of the Bach Festival and the BW Annual Fund, she also helped solicit funds for the University from her classmates through the years.
"Arline and the Kadel family were committed to the pursuit of excellence, a concept that was manifested in their family business as well as their devotion to education and the fine arts," added President Helmer. 
Initiatives that support student success
The Choral Rehearsal Room in BW's new Boesel Musical Arts Center honors the memory of Arline, her parents, Peter and Mattie, and her sister, Helen. One of the first new Steinway pianos will take residency there Jan. 27.
In 1996, she established the Arline Kadel Choral Music Scholarship at BW and added to the endowment over the next eight years. The fund currently stands at $173,000, has helped more than 62 BW students and will continue to do that for generations to come. Through her thoughtful estate planning, the Kadel Family Endowment will be created to enhance learning opportunities for BW Conservatory of Music students.
"Arline's impact on Baldwin Wallace can be felt in many ways," added Helmer. "We are deeply grateful for her life, her vision and her devotion to BW."
Posted January 2014