Alpha Gamma Delta Crowns New Mr. BW at Philanthropy Event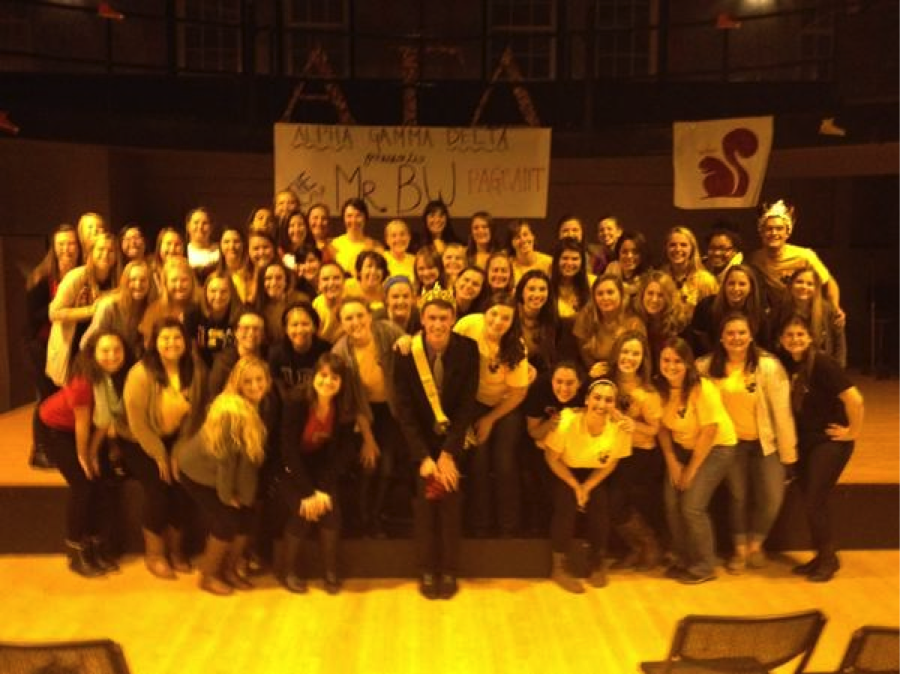 Opportunities for generosity abound at BW as students find fun avenues for philanthropy. In support of Diabetes Awareness Month in November, the women of Alpha Gamma Delta, Alpha Iota Chapter, hosted their annual Mr. BW Pageant to raise money for Diabetes Education and Awareness through the Alpha Gamma Delta Foundation.
Designed as a spoof pageant for men, participants performed different acts such as dressing up as Captain America. Alpha Gamma Delta chose Nick Traverso '16 as this year's Mr. BW after he sang a tribute to the women in the chapter on the piano.


By raising over $1000 from the event, the women of Alpha Gamma Delta will continue to contribute to the awareness of a health condition that affects close to 30 million people in the U.S.