Students Witness a Piece of History in South Africa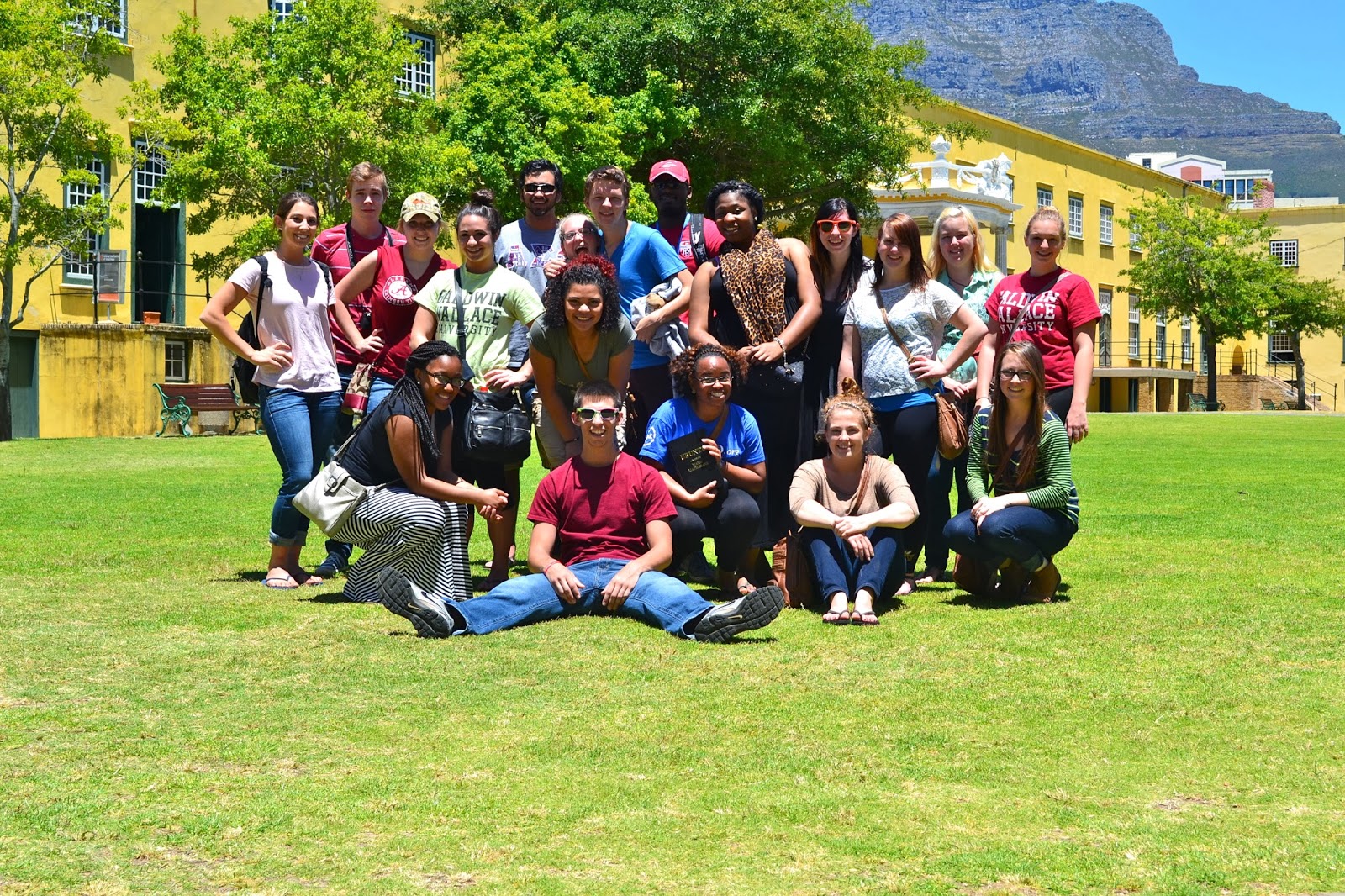 The enrichment gained from study and service abroad was bumped up a notch for a group of 19 BW students and three professors on the BW faculty-led trip, "Peace, Reconciliation, and the Arts in Northern Ireland and South Africa." With the death of South Africa's great statesman, Nelson Mandela, announced on one of their final days in Cape Town, the students and professors witnessed 'Madiba's' people in mourning, some joining tens of thousands of South Africans in signing condolence books set up around the country.
"Nelson Mandela was more than a person, more than the first black President of the Republic of South Africa: He was Madiba, the father of the new South Africa. He was a symbol of Hope. He was a symbol of Peace. He was a symbol of Freedom," wrote Kody Luczak in his travel blog. "The mood in Cape Town was eerie. Normally, the street our house was on bustled with activity. About a half an hour after the news broke of Madiba's death, I went out to see if anything was happening. It was silent: no sounds, no activity, nothing."
"There was an outpouring of emotion, but mostly in the form of remembrances, anecdotes, and well-rehearsed accounts of 'Madiba's' deeds and place as an icon here," said Herbert "Butch" Marshall, associate professor of Music Education. "It has been a powerful finale to a powerful seven weeks for our students... and we are all touched by the gravity of this occasion."
The students were featured in a NewsChannel 5 TV report when they returned to Ohio, and you can read more from one student's perspective, Chynna Smith of Lorain, in a Morning Journal newspaper article.