First Students Inducted into New BW Philosophy Honor Society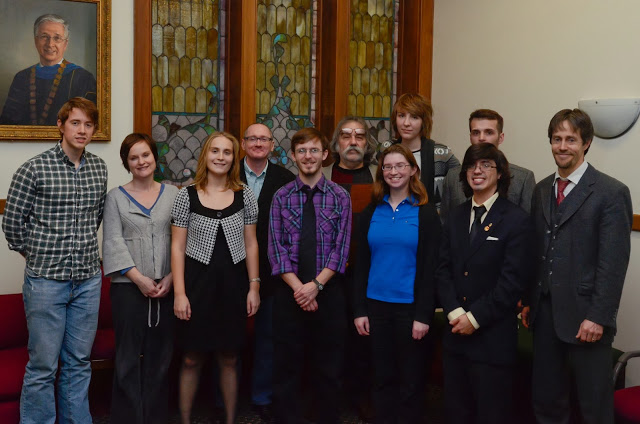 Eight students are the first to be inducted into BW's newly established chapter of Phi Sigma Tau, the International Philosophy Honor Society. BW's Philosophy Department inducted students Jacob K. Hunter, Paul J. Krause, Michelle J. Kupiec, Adam H. Lyons, Mary J. Morgan, Timothy J. Reinhart, Samuel M. Schwab and Paige Serbin into the inaugural class of the honor society. Membership is extended to both outstanding students and professors of philosophy.
In addition to recognizing academic excellence, membership in Phi Sigma Tau provides a means for furthering scholarship, as well as communication and networking between philosophy departments in accredited institutions. Founded in 1930, the Society now has a network of over 200 chapters throughout the United States and Canada, with 12 chapters in Ohio.