Student Immersed in Culture at University of Cape Coast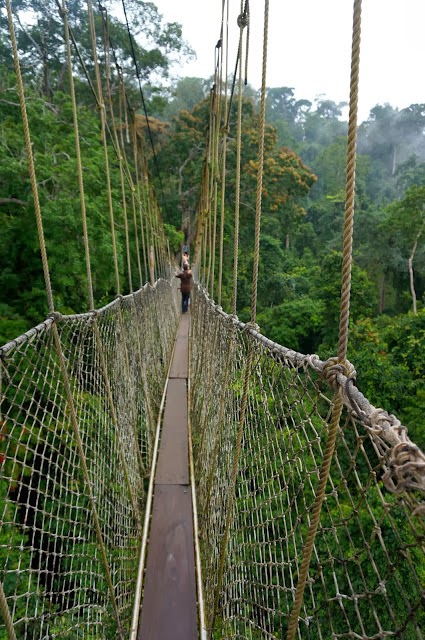 Alex Nagy '13, studying International Studies and National Security at BW, is taking experiential learning to a whole new level this semester. Stepping outside the traditional learning environment, Alex is studying at the University of Cape Coast in Ghana, Africa.
Nagy observes, "As a student from the most politically and economically powerful country in the world, Ghana enables me to see the perspective of the world stage from a developing country; a perspective which cannot be gained from any amount of academic literature."
Anyone interested in following Alex's adventures can check out his photo blog. The photo right shows a network of roped bridges that Nagy navigated high up in the canopy of the rainforest in the Kakum National Park.
To find out more about study abroad opportunities at BW, visit the BW Explorations pages.