Chemistry, Culture and Cooking Combine for Tasty Final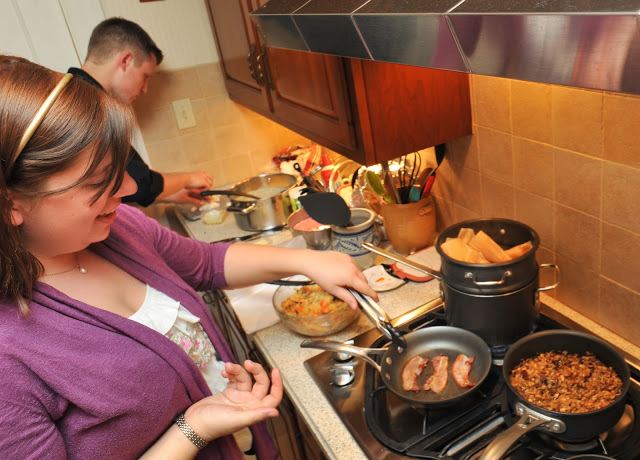 BW Honors Program students take courses that are innovative and experiential, including "The Science and Culture of Food" taught by the Chemistry Department's Dr. Ray Shively. The interactive course explores the science behind food preparation, as well as the cultural and geographical constraints on what we eat and why.
For their final this semester, 20 students prepared and presented a 13 course dinner at the BW President's House and the experience was caught on video. Dinner guests (and "Top Chef" judges) included President Bob Helmer and his wife Linda, BW Board of Trustees Chairman Paul Carlton and others.