BW Student Rides to End AIDS: A Coast-to-Coast Journey to Help Find a Cure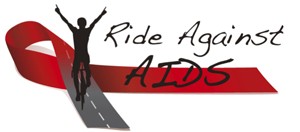 By James D. Stringer '13
Amanda Feairheller '15 is one of seven students from across the country to ride as part of the 2013 Ride Against AIDS. The 4,000 mile cross-country bike ride is dedicated to raising funds and awareness for the non-profit organizations FACE AIDS and Partners In Health.
Feairheller, a BW junior from Dayton who is majoring in chemistry and public health, says she is honored to be the first Ohioan chosen for the ride and she came upon the event by chance. 
"I was searching for summer internships late this past October," she says, "and landed on the Partners in Health website. I perused around for a while and ended up clicking on the FACE AIDS website. I had never heard of either organization previously… and was excited and inspired by what both organizations did. You learn that there are people dying from diseases… that could've been prevented with focused interventions."
Coast-to-Coast from June to August
Beginning on June 21 in San Francisco and ending on August 22 in Boston—with stops in Bowling Green, Sandusky and Cleveland—the team of students will give presentations along the way about FACE AIDS, the HIV/AIDS pandemic, and the role of youth in promoting social justice. "If they can endure a pandemic," says Feairheller, "I can ride a bike."
In addition, each team member is working toward a goal of raising $10,000 to support the work of FACE AIDS and Partners in Health. Donations for Feairheller's goal can be made at her Ride Against AIDS fundraising page.