Religion Students Experience Monastic Life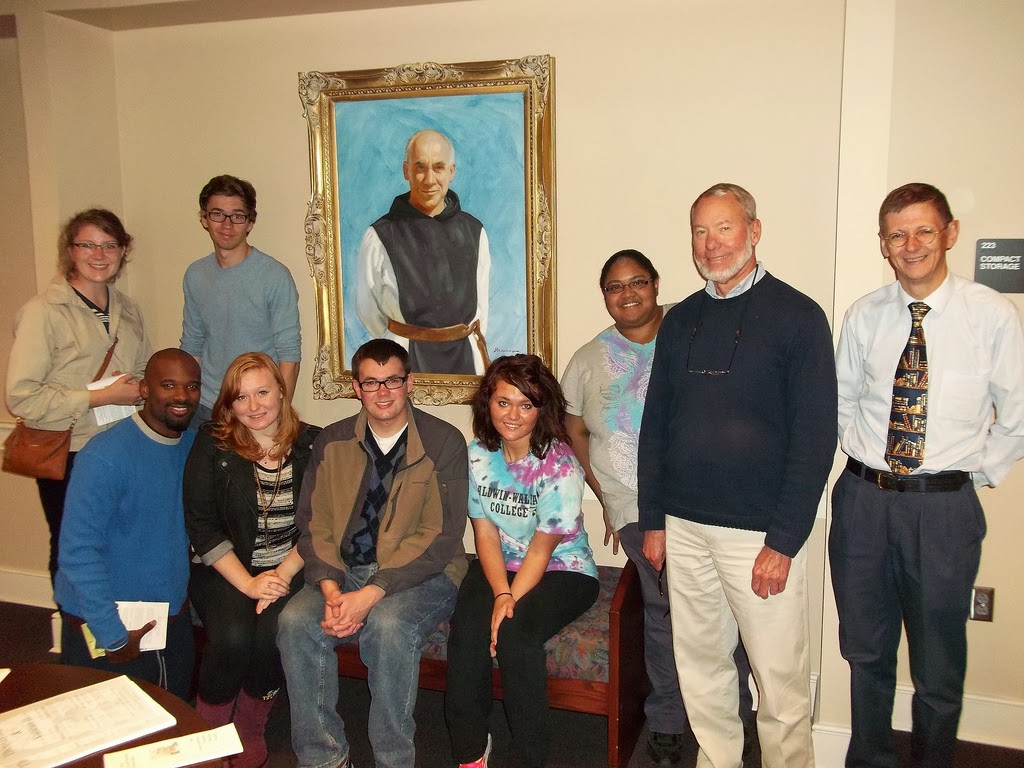 Students in Religion Professor Alan Kolp's seminar class spent a weekend finding out what it's really like to live in a monastery. The students fully engrossed themselves in the culture of the Trappist monastery during the weekend at the Thomas Merton Center at Bellamire University in Louisville, Kentucky and at Merton's monastery, Abbey of Gethesemani, near New Haven, Kentucky.
"Visiting Gethsemani inspires a beautiful combination of rejuvenation and exhaustion," observed Sophia Viglione '14. "It is spiritually invigorating, but the schedule that the monks follow is somewhat draining. I think following the liturgy of the hours with the monks helped many of us appreciate Merton, monasticism, and Catholicism in a new light."
"Gethsemani is like a separate world, and in the axis of prayer upon which that world turns, I experienced a sense of fully inhabited faith," added Matt Gesicki '14. "To be in the presence of men of such a magnitude of faith, if only for a single luminous day, was profoundly humbling."
Click here to see more photos from this eye opening trip.