BW Professor Contributes to National Summit Aimed at Preventing Mass Casualty Violence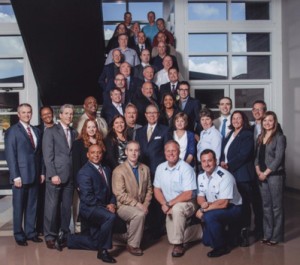 Dr. Carol Gregory joins a small group that was first convened in response to the Aurora, Colorado Century movie theater shooting.
Just one week before the Boston Marathon bombings and a Senate vote against gun control, Dr. Carol Gregory, BW professor of sociology, was one of a small group of practitioners, educators, attorneys and law enforcement officers invited to participate in the National Summit on Preventing Multiple Casualty Violence. The group, pulled together by the U.S. Department of Homeland Security, had one central aim: prevention through better communication.
"With many of these events, there are clues along the way and opportunities to stop them from happening," Gregory says. "If you think of any preplanned mass casualty event as a bomb with a long fuse, there are normally multiple points along the fuse where there's a warning or clue that provides the potential to intervene and cut off the fuse before it does the damage."
Information Sharing, Public Help are Keys to Prevention
A key purpose of this summit, at the Federal Law Enforcement Training Center in Glynco, Georgia, was to find successful approaches to information sharing.
"We looked at case studies and at what did and didn't work. Often, you'll find that there will be a mental health practitioner with a warning, a neighbor or family member with a clue and a store clerk seeing something suspicious, but nobody puts it all together before it's too late," Gregory says. "In addition to the reporting infrastructure, there's a need to raise public awareness about what and when to report."
The April 2013 summit was a follow-up to a 2012 summit, spurred by the Aurora, Colorado Century Movie Theater shootings. In addition to the U.S. Department of Homeland Security, the ongoing effort is being spearheaded by Johns Hopkins University and the COPS-Community Oriented Policing Services program within the U.S. Department of Justice.
"We weren't working on pie-in-the-sky solutions," Gregory says. "There are reporting models that work, but the question remains: who will own it and make it happen?'"