Sean Anderson '15 Seizes Research Opportunities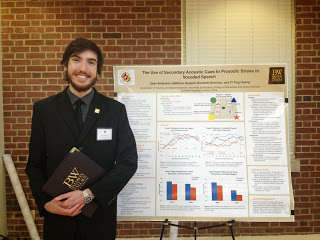 Sean Anderson '15, a Neuroscience-Psychology major, has made the most of his time here at BW, assisting in numerousNeuroscience Lab and physics research projects, such as how normal-hearing people adapt to similar deficits in auditory information.
Over the summer, Anderson, who's been active in BW's research community, was selected out of 400 students for theSummer Research Initiative - a competitive internship at the University of Marylandthat promotes diversity in social science.
His ultimate goal is to earn a doctorate in Cognitive Neuroscience or Hearing and Speech sciences.