BW's Victoria Bussert Chosen to Direct for NAMT in NYC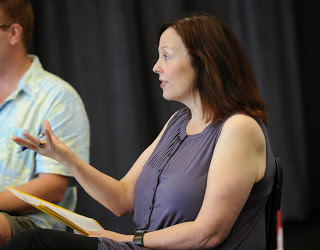 Victoria Bussert, acclaimed director of the BW music theatre program has been chosen to direct the musical, "The Three Little Pigs," for the National Alliance for Musical Theatre's (NAMT) 25th Annual Festival of New Musicals in New York City. The event will be held in Manhattan later this month.

According to NAMT, the festival offers theatre professionals the opportunity to view "nine new musicals in 45-minute staged readings." The NAMT is a not-for-profit organization that exists to support the art of musical theatre.