Mr. Sun's Echo On Fox 8 News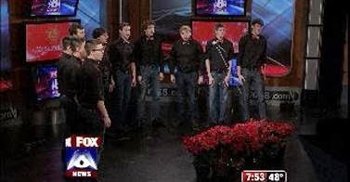 Mr. Sun's Echo, a BW student a cappella ensemble, was invited to sing holiday music on TV for Cleveland's Fox 8 Morning News this morning. You can hear their selections on the Fox 8 News website.

The group members, who also sing in BW's Men's Chorus, gave viewers a taste of this year's BW Men's Chorus Holiday Concert, which is on Saturday, December 7.