Men's Chorus Wows Radio Audience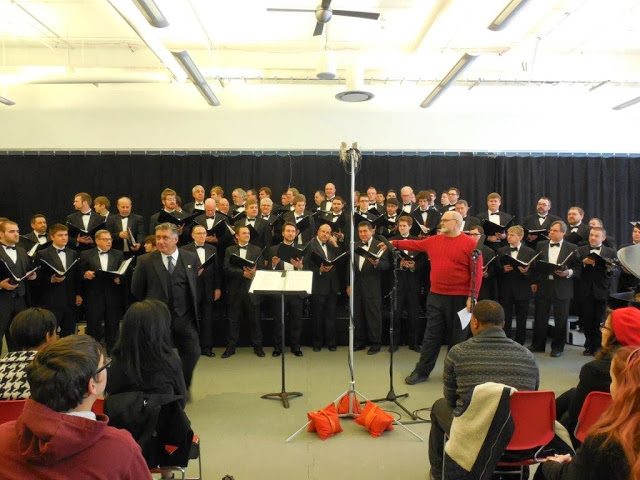 Members of the BW Men's Chorus under the direction of Frank Bianchi entertained more than 100 audience members in the Gund Studio at the Idea Center® in Cleveland...  and many more listening on WCLV radio.  The station found the performance so enjoyable, they decided to rebroadcast it on December 24 at 10 a.m. OR you can listen online, on demand, any time.

Men, college-age and up, from throughout the Greater Cleveland community, including BW faculty, staff and students, make up the Men's Chorus, which is an offering included in BW's robust Conservatory Outreach Department.