Internship Boosts Non-Profit Client and BW Student's Resume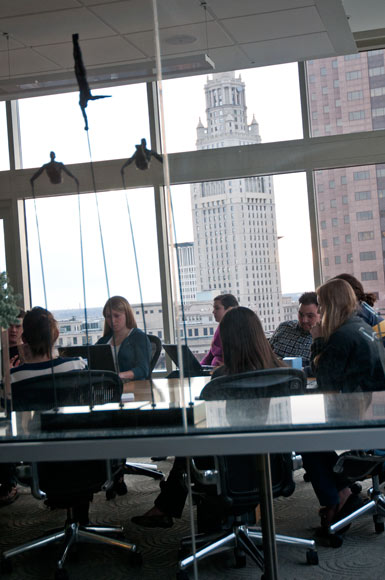 Senior marketing major Ryan Pastor '14 spent the summer interning at at Rosetta, where he made a big difference to a worthy non-profit and added a real-world client project to his growing resume.
"I am proud to say that the work we have done (with The Centers for Families and Children (The Centers) has an impact," Pastor told the Herald Newspaper. "It's very rare that you find an internship that gives you this much experience but also exposes you to an agency that is focused on bettering a community."
Rosetta's Mike Brunst said Pastor's performance was typical of interns from BW. "Ryan was great to work with and I was able to leverage him as well on a large client pitch at Jones Day. Our recruiting program enables our junior associates real world experience and the students at BW have risen to the challenge every time. Our recruiting at BW has been exceptional."