BW's Phi Kappa Tau Fraternity Wins National Award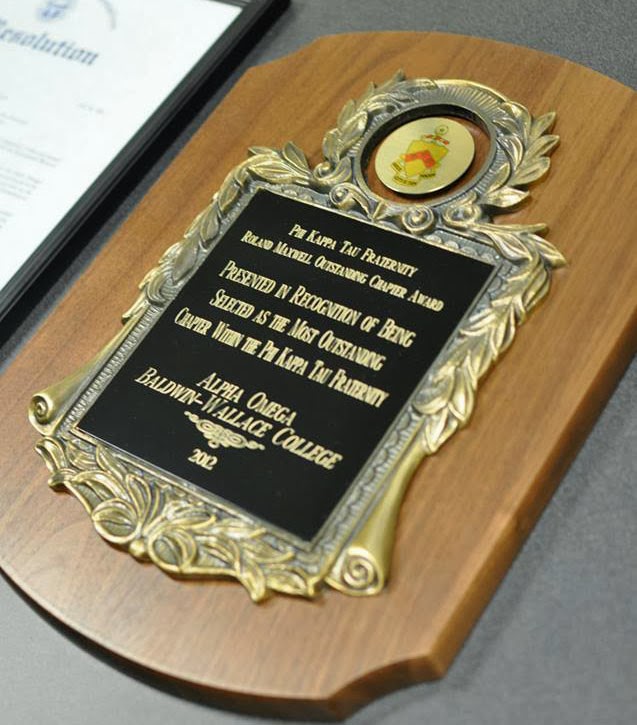 For the first time since their chartering at Baldwin Wallace in 1942, Phi Kappa Tau Fraternity was honored with the 2013 Roland Maxwell Award.
This national recognition is given to the top chapter of Phi Kappa Tau, which has 81 chapters across the country.
Chapters are judged in 13 categories, including recruit performance, philanthropic contributions, risk management, and community service participation.