BW English Prof to Publish Novel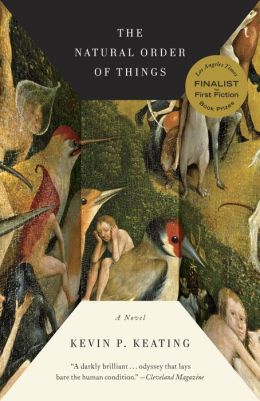 Kevin Keating, adjunct professor of English at BW, will publish, The Natural Order of Things from Vintage Books in April 2014. Keating's work has received critical acclaim. Keating was a finalist for a Los Angeles Times Book Prizes Award.
Previously published by Aqueous Books, an e-book edition of The Natural Order of Things is available online from Random House LLC. An excerpt from the novel is featured on Cleveland Scene magazine's website. According to a description from the publisher, The Natural Order of Things"is a window into the human condition" with an "atmosphere dominated and charged by one Jesuit prep school and its students, parents, faculty, and alumni."
Keating is currently working on a second novel, The Captive Condition. Keating says that novel is scheduled for release in fall 2015 as a Pantheon hardcover.