BW Hosts Disability Awareness Game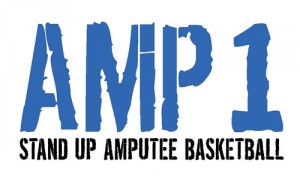 Baldwin Wallace University will be hosting the 2013 AMP1 Basketball Challenge, "Nothin' But Net! Hoopin' It Up For Disability Awareness, on Wednesday, April 24, 7 pm, in the Rudolph Ursprung Gymnasium (Lou Higgins Center).
The game features AMP1 All-Stars versus the BW All-Stars (graduated senior men's and women's basketball players and student managers). AMP1 is the only organized team of amputees playing stand-up (not wheelchair) basketball in the country.
Between the first and second quarters, the The Achievement Centers for Children's Junior Wheelchair CAVS Basketball Team, just back from playing at the World Championships, will play the Youth Challenge Staff in a four-minute exhibition game.
At halftime, The School of Dancing Wheels will perform and the Youth Challenge kids will play their unique brand of wheelchair basketball. Between the third and fourth quarters, the CAVS Jr. Wheelchair team will be on the court for a fun competition.
In addition, door prizes will handed out during the games (t-shirts and other items).
The game is sponsored by BW, AMP1, Leimkuehler Incorporated, Freedom Innovations, Youth Challenge, The Achievement Center for Children's Junior Wheelchair CAVS Basketball Team and The School of Dancing Wheels.