CBC Magazine Highlights CIG Effort to Build "Change Agents"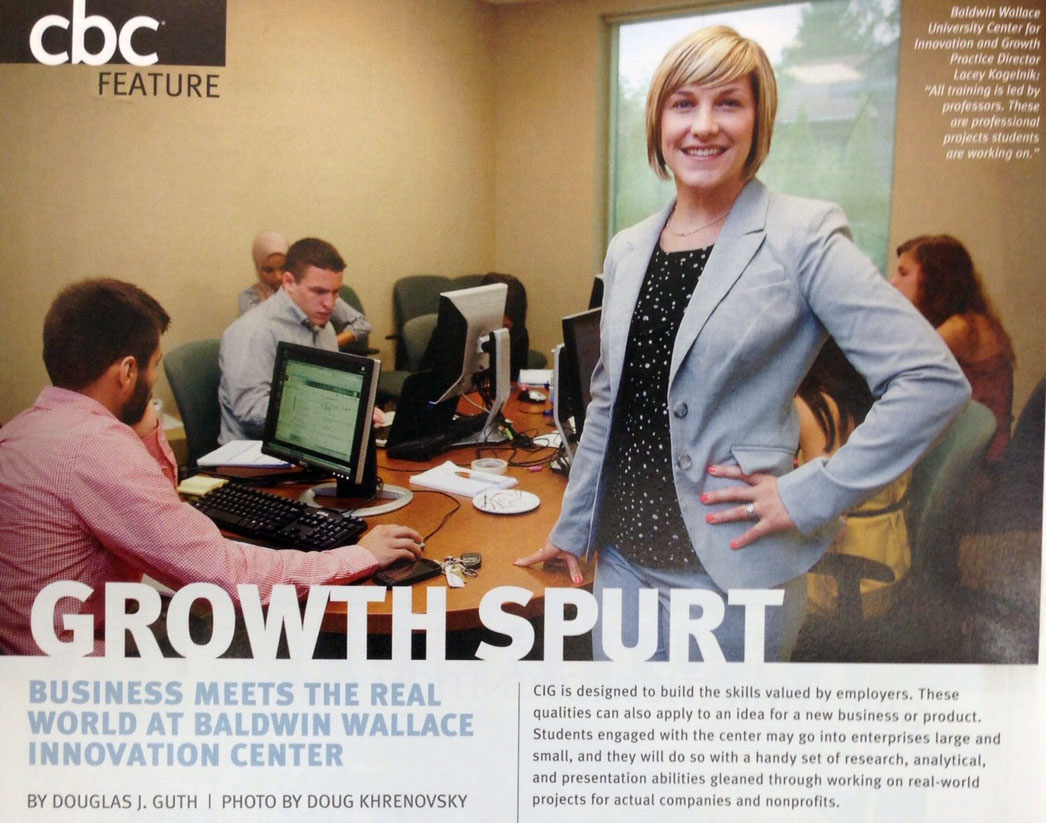 No matter what field they're studying, the college students of this generation must graduate as innovators and creative thinkers if they want to build their own businesses or climb the ladder of the companies that hire them, John Lanigan, the director of Baldwin Wallace University's Center for Innovation & Growth (CIG), told Cleveland Business Connects (CBC) magazine in this month's issue.
The center has a mission of sending these "change agents" out into the world, Lanigan says. The multidisciplinary program invites BW students of every major to unlock their innovation skills, passion, and creativity through a variety of projects. Read the entire article at the CBC website.