Baldwin Wallace Professor Wins Grant to Make Science Magic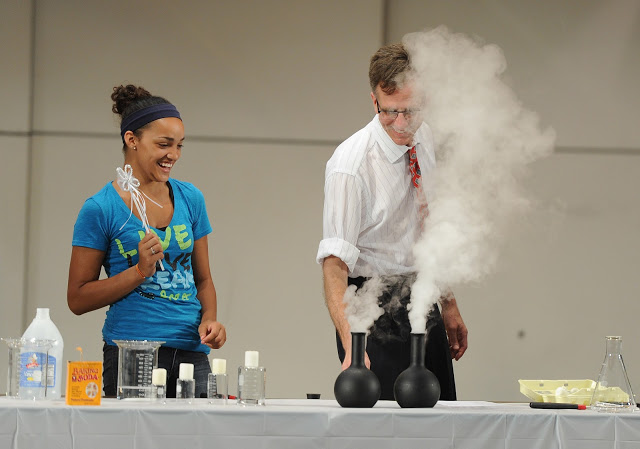 Who wouldn't be excited about science after witnessing a gummy bear disappearing into a dazzling display of fireworks or "elephant toothpaste" exploding into the air? Those are just two of the tricks in the "Magical Science" show developed by Baldwin Wallace University chemistry department professor Regan Silvestri. Since 2009,  Dr. Silvestri has volunteered to perform "Magical Science" for more than 2,300 young people at schools and other venues.
Now, Dr. Silvestri, in partnership with the Akron Section of the American Chemical Society, has received an American Chemical Society Innovative Projects Grant to create a teacher training program inspired by his "Magical Science" outreach. The program will show elementary, middle and high school teachers how to incorporate appropriate science demonstrations into their curricula, assuring alignment with the academic content standards of the State of Ohio Department of Education.
As Dr. Silvestri says, "Science can be fun, and yes, even entertaining." Additional photos are on the Akron ACS website.