All-Star BW Alumnus Trains 2013 World Series Champs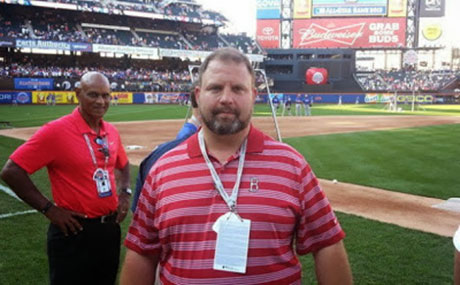 Rick Jameyson '92 has had many reasons to celebrate this year... most recently his team's win in the World Series. In his 12th year in the majors, Jameyson, the head athletic trainer of the Boston Red Sox, also was honored to be chosen as one of just two American League trainers serving at this year's MLB All-Star Game.
Jameyson, a Wellington, Ohio native, has made (more than) good on his dream of succeeding as athletic training major, earning a position in the Indians' minor league system right after graduation from BW.
He worked his way up to the major leagues, serving as an assistant with the Indians until the Red Sox came calling in 2012. According to an ESPN article at the time, the Sox management was looking for a trainer who could do oversee the healing of more than just player injuries. Jamyeson says he's succeeded by cultivating trust with the players.