Where Career Dreams Come True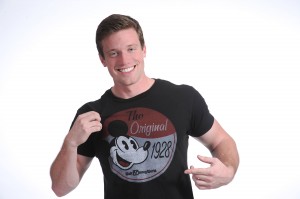 Baldwin Wallace Digital Media major Nick Snyder '13 has turned the internship of his dreams, into the job of his dreams and it all started with a missed phone call.
Answering the Call
Nick noticed an incoming call from a Florida area code on an August morning following his junior year. Unable to pick up because he was at work, Nick panicked as he watched it go to voicemail. He knew that it was the Walt Disney Company calling with regrets or congratulations regarding the prestigious internship he had interviewed for.
Nick returned the phone call that night and, to his delight, accepted an offer to begin the internship of his dreams. Nick went on to experience not one, but two internships with Disney and shared his success story with BW student filmmakers earlier this year. (Hear Nick in his own words by clicking the video linked in the right column player.)
Nick's Secret to Success
Nick attributes his ongoing success at Disney to excellent professors in BW's Digital Media and Design program who exposed him to tools and challenges that ignited his passion for design.
"What I loved about the art department and all of the professors at BW was that they gave us so many tools to work with, allowing us to be well-rounded," Nick said. "From there, we were in charge of making ourselves as dynamic as we wanted to be."
Nick also had the opportunity to apply his creativity during his work-study job in BW's Sports Information office where he designed glossy media guide covers and sports posters. His work for BW comprised a huge part of his design portfolio which helped him land his initial internship at Disney.
The Opportunity of a Lifetime
Shortly after Nick recorded the video documenting his internship success story, his hard work and talent paid off again, landing him a full-time position with Disney.
As an Associate Digital Media Designer, Nick illustrates and animates artwork for digital signage at Disney. Nick's ultimate dream is to grow with the company and one day become an Imagineer. At Disney, Imagineers utilize their imagination, talent and the latest technology and innovation to create magic for the worldwide Disney brand.
"My favorite part about working for Disney has been being surrounded by the best creative minds you may find around the world," Nick said. "The challenges are always new and intriguing."