Stephen Boesel '68, to be Inducted into OFIC Hall of Excellence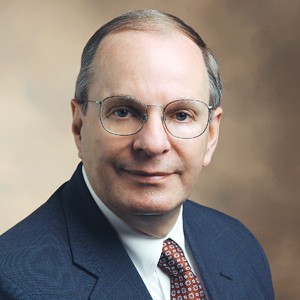 BW trustee Stephen W. Boesel '68, former president and investment committee chair for the T. Rowe Price Associates Growth and Income Fund and Capital Appreciation Fund, will be inducted into the Ohio Foundation of Independent Colleges Hall of Excellence April 18 in Columbus. He is the eighth BW alumnus to be so honored.
"Steve arrived at BW from Niles, Ohio as a promising student who wanted to pursue a career in business," noted BW President Richard Durst.  "While here, he learned the fundamentals of investing from the classic text by Jacob O. Kamm. He also learned about the breadth of responsibilities of effective investing—including the need for the highest of ethical standards—from exceptional teachers and mentors, such as professors Al Gray and Kenneth Whelan. These and other campus relationships helped to develop one of the nation's most respected and successful mutual fund leaders.

"His professional career and community leadership provide wonderful examples of what a life informed and shaped by the liberal arts should be," said Durst.

After graduating from Baldwin Wallace University with a major in economics, he earned his MBA in finance at the University of Denver.

After an extended tour as an artillery sergeant in Vietnam—for which he was twice decorated—he joined National City Bank as a research analyst and began a 35-year career that would establish him as one of the most respected and successful mutual fund managers in the country.

As managing director, he was a member of the investment committees for the T. Rowe Price Balanced, New Era, and Spectrum funds and guided the growth of the T. Rowe Price Growth & Income Fund to $3.5 billion in holdings, while serving as chairman of its investment committee. This performance led fund researcher Morningstar, Inc. to rate it as "one of the lowest-risk funds in its category and among the ten highest yielders," and Forbes called it a "best buy" in a year 2000 survey. The T. Rowe Price Group, Inc. continued to increase its assets, reaching $235 billion in 2005, making the firm one of the nation's fastest growing in its field.

In 2001 Boesel became president and chairman of the investment committee for the T. Rowe Price Capital Appreciation Fund. Through the tumultuous times of the breakup of the Soviet Union, 9-11, and the tech bubble burst, he continued the fund's streak of never having its investors lose a dime of their investments. That skein extended to 15 years at the time of his retirement in 2006, the only stock fund in the nation to post that performance.

His focused, highly ethical and steady management style and performance have drawn plaudits from media outlets such as The Wall Street Journal, Money, Barron's, CNN and The Baltimore Sun. For his exceptional achievement in the investment community and for his ongoing service to community and his alma mater, Steve Boesel received the Alumni Merit Award (2000) and an honorary Doctor of Humane Letters degree from Baldwin Wallace University.

A dedicated advocate for Baldwin Wallace, Boesel has served as a campus speaker, presented programs for alumni and hosted alumni functions. A trustee since 1997, he serves on the executive and financial development committees and chairs the investment committee.