Political Glass Ceiling; "Gendermandering" Subject of BW Professor's New Book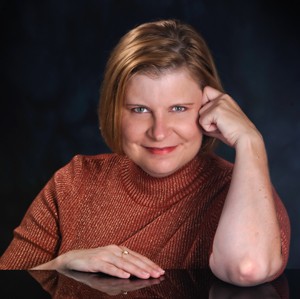 Since 1916, when the first woman was elected to the U.S. Congress, fewer than 10 percent of all members have been women. While 2012 is shaping up to be a record year for female congressional candidates, why has the number elected remained so extraordinarily small?
In a new book, Barbara Palmer, Baldwin Wallace University associate professor of political science, looks beyond conventional wisdom and demonstrates how the "rules of the game" create a political glass ceiling. In Women and Congressional Elections: A Century of Change (Lynne Rienner Publishers, June 2012), Palmer and her co-author, Dennis Simon (Southern Methodist University), analyzed data on nearly 40,000 candidates over the past 100 years and discovered a number of reasons for the lack of women in Congress, including evidence that female incumbents face a much more competitive environment.
The Advantages of Incumbency Not Equal
"As it turns out, female incumbents have to work harder than male incumbents to hold onto their seats," Palmer explained. A female incumbent is more likely to be challenged in her own primary, and there is typically a "free-for-all" in the opposition primary.
The book also identifies "women friendly" congressional districts, districts where women are more likely to win. "The districts where women successfully run for office are different from the districts where men successfully run," said Palmer. "Female candidates from both parties are more likely to win in districts that are more urban, more educated, wealthier, and more racially and ethnically diverse."
Redistricting Can Lead to "Gendermandering"
Given this, redistricting can shape the success of female candidates; it is possible to "gendermander." In Ohio, for example, preliminary analysis of the latest round of redistricting shows that female incumbents in the state House of Representatives were more likely to have their districts substantially redrawn than their male counterparts. And while there are only four women in Ohio's U.S. House delegation, two of them were "paired" against another incumbent.
While 2012 looks to be a record year for female candidates nationally, Ohio is seeing a relatively typical year, with only 16 percent of its congressional candidates being women.
Palmer's expertise and passion for the issue run deep. She also serves on the board of Running Start, a non-profit organization that trains young women to run for political office. Additional details on her work with Simon can be seen at www.politicsandwomen.com.
About Barb Palmer
Palmer has done more than 30 interviews, including the Washington Post, the Wall Street Journal, The Plain Dealer (Cleveland), Minnesota Public Radio, Voice of America, and Die Ziet (Germany).
To arrange an interview, contact BW University Relations at ssalamon@bw.edu or (440) 826-2325.