Yellow Jackets for Life (YJ4L) is a celebration of the Baldwin Wallace spirit that connects members of the BW community to one another and the institution. It is this spirit that welcomes us as new students, follows us through our University experience and lasts throughout our lifetime. Yellow Jackets for Life play an important role in the University's success, and preserve the close ties of the community by networking, volunteering, cheering, mentoring, recruiting and giving.
The Student Giving Council (SGC) helps students embrace this spirit and gives students the opportunity to "pay it forward." Student giving is all about students helping students and seeing firsthand how the power of philanthropy can change lives.
Students are encouraged to give through a variety of events during the academic year. Whether a gift is $5 or $50, it all adds up to make a difference. And, imagine if every BW student gave a gift of $10 — we would raise over $40,000 annually — that's more than a year's tuition! Ultimately it is not about how much we give, but about being a part of something bigger.
SGC is comprised of 17 student leaders from each class who work actively with the Annual Giving team on marketing campaigns, events and other activities. In academic year 2016-2017, over 238 students participated in SGC fundraising efforts, donating $3,786 (an average of $16 per student). Thanks to a generous match provide by the Eugene and Jean Grippin Fund and special gifts from BW's Young Alumni group, more than $8,000 was awarded to four current seniors this fall.
Read about each of these seniors below and how receiving this scholarship is setting them on the path to achieve their post-graduation goals.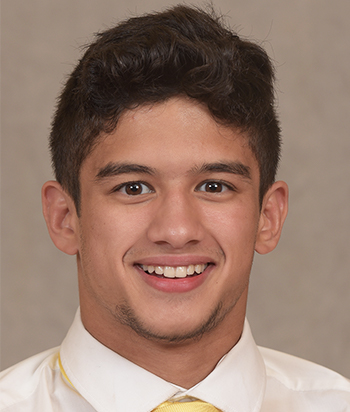 Christopher will graduate in May 2018 with a B.A. in business management with dual minors in health care and economics. In his time at Baldwin Wallace, Chris has studied abroad in Germany, served as a Center for Innovation & Growth intern for two years, and is a three-time varsity wrestler and leader on the wrestling team. Chris aspires to establish a career within the healthcare industry and work in the Cleveland area. In addition, he would like to help BW's wrestling team as an assistant coach and hopefully one day make financial contributions to the University.
"It is with the utmost gratitude and appreciation that I accept the YJ4th Year Scholarship… From myself, my family and everyone else who is close to me, thank you for your generosity. You have affected my life in ways you may not know, and I can only promise to utilize this gift as a tool to one day help and guide others who were once in my position."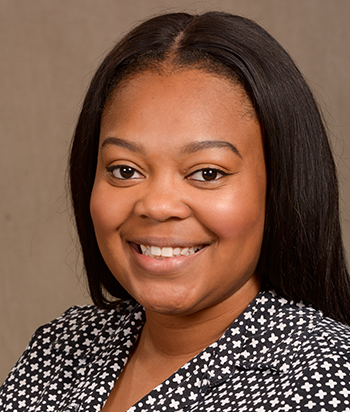 Cinthea is a first-generation college student finishing her last year at BW. She is majoring in international business with a minor in marketing, and after graduation hopes to join Nestle in their marketing department to gain experience with a multi-billion dollar company. Then, she plans to start up her own company in commercial architecture, building eco-friendly structures for the environment. Cinthea is currently the president of two organizations: the Black Student Alliance and the Multicultural Recruitment Team. She is also a member of the Business Book Club, serves as a Jacket Link Bridge Mentor and has studied abroad in Ghana.
"I am truly grateful to be a recipient of the YJ4th Year Scholarship. I will be the first person in my family to finish college, which is a big accomplishment because almost everyone in my family went to college and never finished. One of the main reasons why finishing school was almost impossible was because of the financial need… By receiving this scholarship, you have helped me get closer to my goal of not only graduating but graduating on time and making my family proud."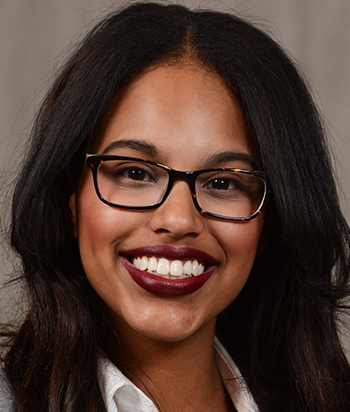 Simone is majoring in political science with minors in communications and urban studies, and will be graduating in May 2018. She is passionate about community organizing, education, and urban infrastructure, and her goal is to continue her education by studying law and public policy to one day positively affect the laws and policies that govern urban communities. Throughout her time at BW, Simone has been active in the Brain Center for Community Engagement as a Special Projects Team Leader and a Brain Student Fellow. She has also been a member of the Voices of Praise Gospel choir, as well as a caller in the Telejacket Student Calling Program.
"Thank you for the opportunity to receive the YJ4th Year Scholarship in academic year 2017-2018… It is helping me continue to pursue my dreams and goals at Baldwin Wallace University. This scholarship will allow me to finish my last semester at BW and complete my degree in political science. I am grateful for the opportunity to continue my education at BW with your support."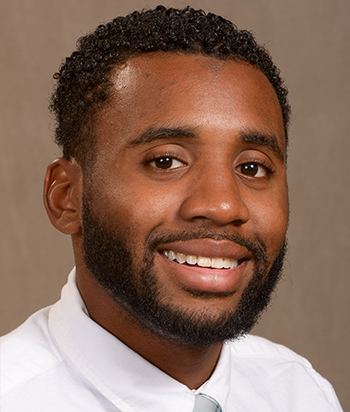 Da'Qeayce is a senior studying public relations with a triple minor in political science, political communications, and legal studies. In May, Da'Qeayce will be a first-generation college graduate, and after graduation he plans to pursue a Masters of Arts in Management degree here at BW. Da'Qeayce has participated in many activities such as the Men's Swimming and Diving Team, Center for Innovation & Growth as a Ratcliffe Fellow, Student Senator, Vice President of Judicial Affairs for the Interfraternal Council, and Communications Director for the BW Chapter of the Society for Human Resource Management, to name a few.
"I feared that I would not be able to achieve my dream of receiving my bachelor's degree. Thanks to the YJ4th Year Scholarship, I am looking forward to my next chapter in life: obtaining my Masters of Arts in Management though a one-year program offered at my soon to be alma mater Baldwin Wallace University. Thank you very much."