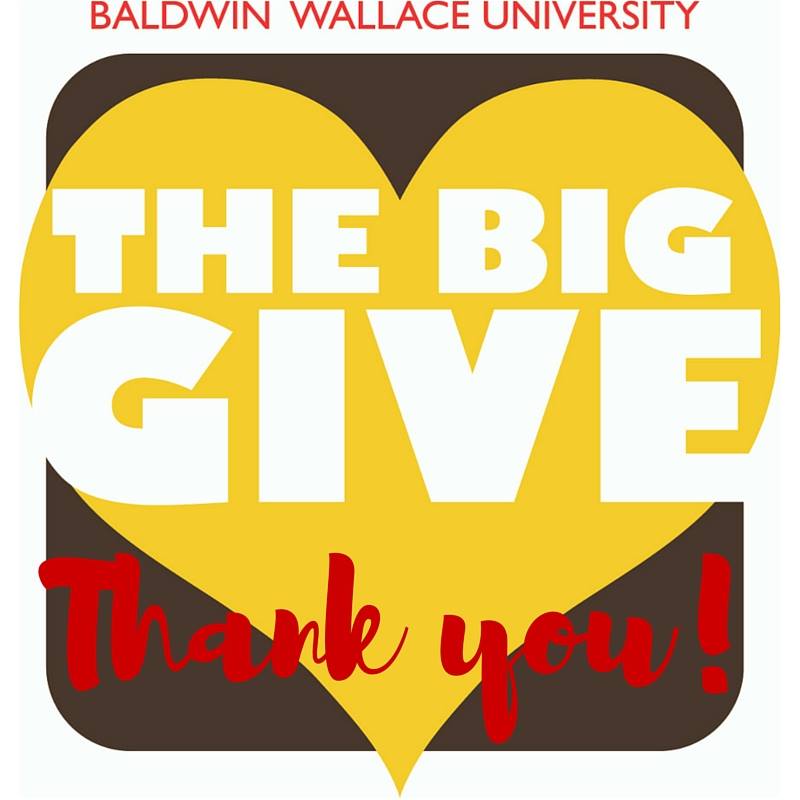 BIG GIVE MAKES A BIG IMPACT
The results are in! On April 3 over 750 members of the BW community made history by donating more than $100,000 to the BW annual fund in just 24 hours. In total, with our generous matching gifts, over $200,000 was raised during this special day of giving. This year's participation exceeded the 2016 Big Give by over $11,000, making this the biggest year yet! When we come together as a community, we truly make a BIG impact.
Thank you to everyone who was a part of making this day a huge success! Your overwhelming support is the foundation for our students to succeed now and in the future. 
Even with the success of the BW Big Give, we still have more to raise to reach the annual fund goal of $1.5 million this year. If you haven't made a contribution yet, please consider helping us reach our goal today. Learn more about all of the ways the annual fund supports the University and make a gift online today.
Big Impact, Big Give
Picture this…
A senior achieves her dream of getting her diploma in May. A sophomore learns about all of the possibilities in her career field by completing internships and attending a conference. A freshman receives career direction by attending a job fair, while a junior experiences meaningful belonging through athletics and fraternity life.
Each of these are real experiences that have a lasting impact on our students' personal and professional success. These experiences are possible, in part, thanks to the BW annual fund – which supports all aspects of a BW education, from financial assistance to experiential learning opportunities to campus resources and student life. 
Together, we can have a big impact with the Big Give and multiply these experiences across our campus for all students. Join us by making a gift of your own to BW's annual fund and help students continue to explore their dreams and potential, becoming the graduates who will transform the greater community.
Big Give … Big Success Since 2014
Since its inception in 2014, the BW Big Give has raised more than $592,000! A big BW thank you to the more than 2,800 members of the BW community who have made the BW Big Give an annual success. We couldn't be more grateful.
FAST FAQS FOR BIG GIVE