Madeline Southall
March 8, 2016
by Rebecca Rogg '12, Assistant Director of Annual Giving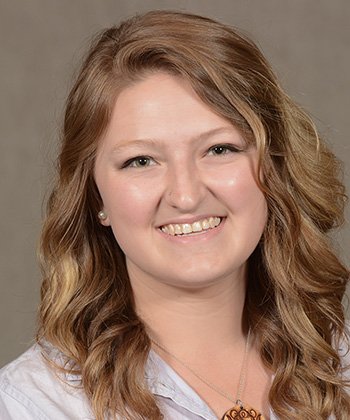 Meet Maddie Southall. Maddie has been a loyal donor to the YJ4thYear Gift, a scholarship benefiting seniors in need, for the past four years. More importantly, Maddie isn't a BW alumna…yet. She is a senior at Baldwin Wallace, majoring in marketing and deeply rooted in the BW community.
Throughout her time at BW, Maddie has found a great purpose in helping others succeed and truly believes in the potential that is within every person. It is because of this that she gives back to the BW community - to help lighten the burden for other students. "Giving to the YJ4th Year Gift allows me to express my passion while also really helping a fellow student to succeed."
Students often find themselves in tough financial situations where making a donation towards a scholarship for another student would seem unthinkable. For Maddie, not making a gift to help a fellow student was out of the question.
"Giving is all about opportunity: the opportunity to improve the life of another, to share your talents and abilities, and to make an impact."
Maddie has taken this philosophy into her campus involvement. She is currently the President of the Student Giving Council, an organization of students raising funds for scholarships for deserving seniors. This fall, the Student Giving Council was able to provide six scholarships through the YJ4th Year Gift, each averaging from $1,000-$2,000.These awards are made possible because 394 students saw the importance of investing in other students and the BW community and made gifts to support them.
"As students, we have all had a time or two where funding a college education seemed almost impossible. The YJ4th Year Gift scholarship is meant to relieve some of that worry many students face and enable them to have the resources needed finish their degree and go on to a successful career. I believe in the power of a BW education and the success it can lead to. By establishing a habit of giving, we ensure that YJ4Ls across generations will come to the aid of another any way we can."
Maddie is also a part of the Zeta Tau Alpha Women's Fraternity, the BW Student Ambassadors and is a Senior Class Officer. After graduating this May, Maddie will be the Special Events Coordinator for the Purdue Research Foundation.