Lecture: "To Protect or Swerve"
Mainstage Theatre, Kleist Center for Art & Drama
Burrell Memorial Observatory
Reinhold and Margaret Kader Memorial Astronomy Lectures
& Burrell Memorial Observatory Open House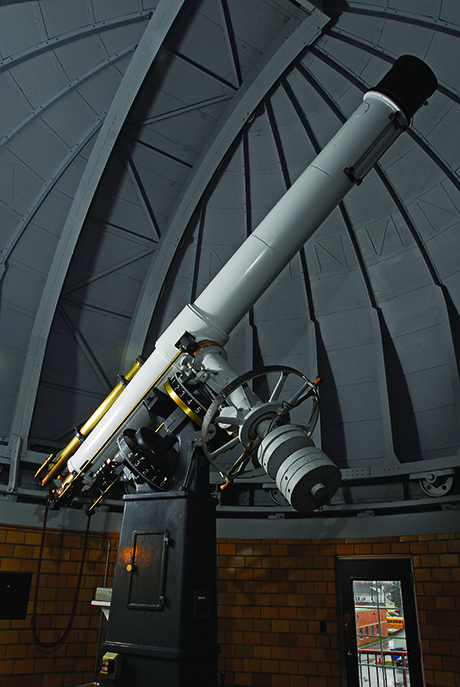 Featuring Dr. Ralph Harvey of Case Western Reserve University
Dr. Harvey will present "To Protect or Swerve: NASA's Planetary Defense Initiative and Meteorite Research," a lecture on NASA's plans and initiatives to protect Earth from a major asteroid impact.
The solar system is a shooting gallery with millions of rocks floating around. Every once in a while, we encounter one big enough to create serious damage.
Compiling data and developing defense systems is the job of NASA's Planetary Defense Coordination Office. The recently completed Dart mission was a test of one concept to modify the orbit of an asteroid.
After the lecture, the Burrell Observatory will be open for viewing, weather permitting.
Event is free and open to the public.
Entrance tickets required.

For questions, contact Gary Kader, observatory director, at gkader@bw.edu or the Department of Physics and Astronomy at 440-826-2312.