Faith & Life Lecture Series

Three presentations on the theme "Fierce Love: A Bold Path to Heal the World" 
with the Rev. Jacqui Lewis, Ph.D.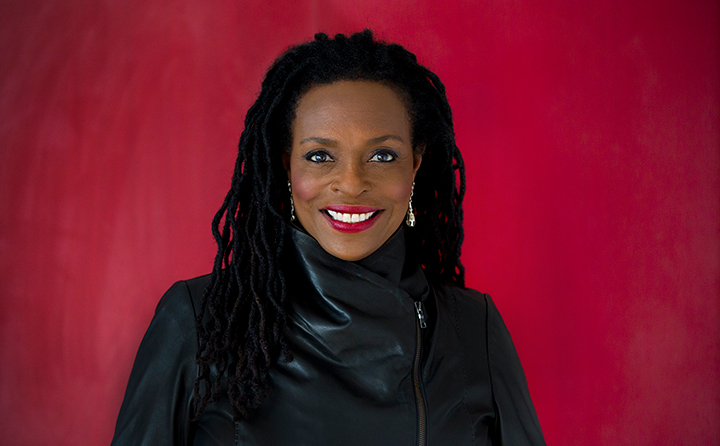 "Love God, Neighbor, Yourself: It starts with you!"
Wednesday, March 15, 7:30 p.m.
2nd Floor, Lindsay-Crossman Chapel

Almost all the world's major religions offer instruction that in order to be a healthy individual in a thriving and ethical community, how we treat our neighbors matters. Jesus quotes Hebrew scripture when he commands followers to love their neighbor in the same way they love themselves.
Can we authentically love others without first loving ourselves? I would argue no; a fiercely loving, ethical community begins with self-love. We'll focus on a powerful definition of love, discuss why self-love matters and describe the path to get there.
"Ubuntu: Interrelatedness That Heals the World"
Thursday, March 16, 10 a.m.
2nd Floor, Lindsay-Crossman Chapel
The philosophy of Ubuntu took shape in the cradle of civilization. A human is a human through other humans, it asserts. Our destinies and thriving are intertwined. Who are we without each other? Not who we are destined to be is the simplest answer!
Understanding the importance of interrelatedness allows us to affirm one another, encourage one another and create a web of healing for our communities. This requires radical truth-telling and empathy. We'll talk about how to create webs of connection that can heal us all.
Panel discussion: "What's love got to do with it? Everything!"
Thursday, March 16, 2 p.m.
Sandstone Three, Strosacker Hall
Love — the non-possessive delight in the particularity of the other — is the strongest force on the planet! In a world where humans weaponize religion, we must choose to encounter this world through the lens of love.
We can do this … we must do this to make a better life and better world, together. This closing talk has practical tips to help us love the hell out of the world.
About the Rev. Jacqui Lewis, Ph.D.
The Rev. Jacqui Lewis, Ph.D. uses her gifts as author, activist, preacher, and public theologian toward creating an antiracist, just, fully welcoming society in which everyone has enough.
After graduating with an M.Div. from Princeton Theological Seminary in 1992, Jacqui fell in love with urban ministry, leading two churches in Trenton, New Jersey. Fascinated with how faith heals the soul — so we can heal the world — she returned to graduate school, for a Ph.D. in Psychology and Religion from Drew University (2004).
Jacqui came to study Middle Church, received a call, and joined the staff in January 2004. Jacqui is the first woman and the first person of color to serve as senior minister in the Collegiate Church, which was founded in 1628. Middle is the church of her dreams and prayers, a multiethnic rainbow coalition of love, justice, and worship that rocks her soul. During her tenure, Middle Church has grown from a 450-member church to a movement of love and justice with some 2,000 members in New York, in 48 states and in 22 countries around the globe.
Jacqui is the author of several books, including the children's book "You Are So Wonderful!" (Beaming Books). Her most recent book is "Fierce Love: A Bold Path to Ferocious Courage and Rule-Breaking Kindness That Can Heal the World." She is the host of the Love.Period. podcast (Center for Action and Contemplation) and the co-host of The Four Podcast.
Photo credit: Beatrice De Gea
The Faith & Life Lecture Series is free and open to the public, however registration is recommended. Feel free to attend one or all three events.
For more information, please call 440-826-2193.
Event Registration
Please complete the following form to register for the 2023 Faith & Life Lecture Series. Your online registration is good for all three events.