Bach Festival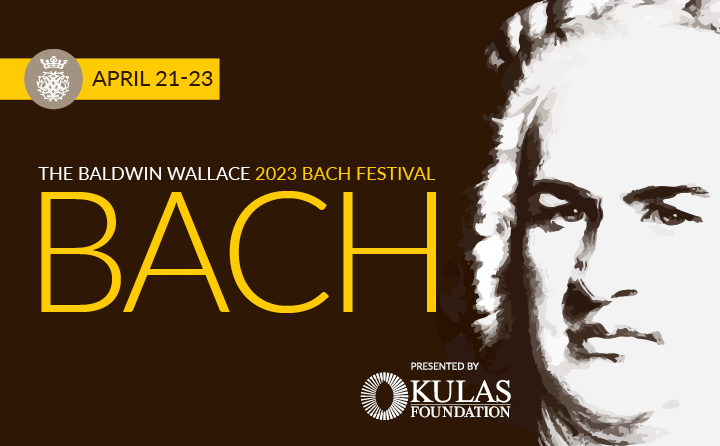 The Baldwin Wallace 2023 Bach Festival
Presented by the Kulas Foundation
We are thrilled to gather together once again to celebrate one of BW's most treasured traditions.
Please join us on campus Friday-Sunday, April 21-23, 2023, for the 91st Annual Bach Festival.
Learn more:
Featured performance (in-person & live stream):
Bach and the Brandenburgs ($)
7 p.m.
Gamble Auditorium, Kulas Musical Arts Building
Baroque band ACRONYM performs an all-Bach concert, featuring two of J. S. Bach's six Brandenburg Concertos, along with one of his cantatas, and more. Special guest Catharina Meints, viola da gamba, joins the ensemble for this special performance.


WATCH IT LIVE
A few minutes before the concert is scheduled to begin, simply click on the link below and be sure to adjust your speakers. Finally, sit back and enjoy the outstanding performance.
Post-Concert Reception
8:30 p.m.
Lobby, Gamble Auditorium, Kulas Musical Arts Building
Hosted by Friends of the Conservatory.