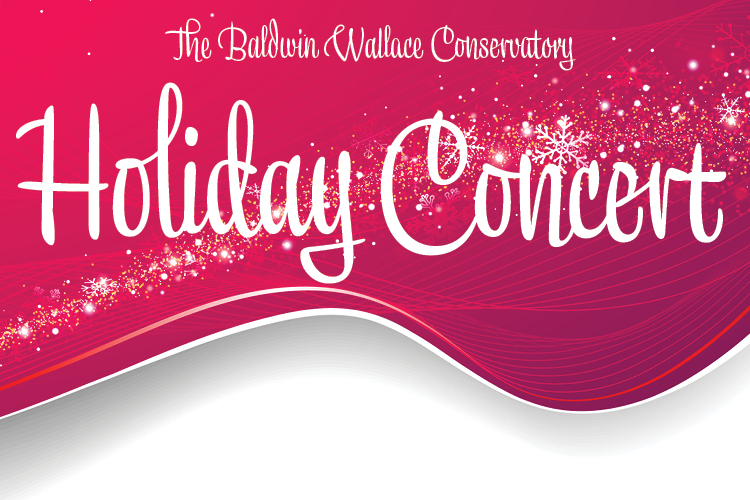 Conservatory Holiday Concert
Sponsored by the Friends of the Conservatory, this annual tradition features an array of Conservatory ensembles performing festive selections.
The Conservatory Holiday Concert's move to Saturday afternoon means that patrons will be able to join in with the City of Berea's Jack Frost Festival immediately following the performance.
WATCH IT LIVE
A few minutes before the concert is scheduled to begin, simply click on the link below and be sure to adjust your speakers. Finally, sit back and enjoy the outstanding performance.
LIVE STREAM >>