Lecture: "How Star Clusters Dissolve"
Mainstage Theatre, Kleist Center for Art & Drama
Burrell Memorial Observatory
Reinhold and Margaret Kader Memorial Astronomy Lectures
& Burrell Memorial Observatory Open House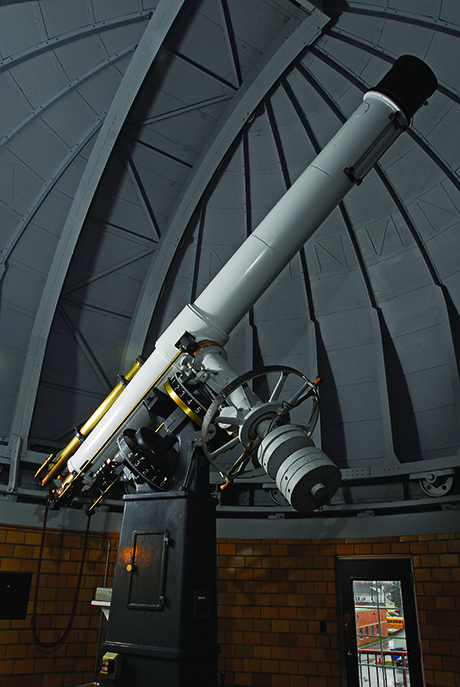 Featuring Dr. Don Terndrup of The Ohio State University
Stars are born in clusters, and over time they are scattered to orbit the Milky Way galaxy as individual stars. Join us as Dr. Terdrup shares his research on how the process actually works.
After the lecture, the Burrell Observatory will be open for viewing, weather permitting.
Event is free and open to the public.
Entrance tickets required.

For questions, contact Gary Kader, observatory director, at gkader@bw.edu or the Department of Physics and Astronomy at 440-826-2312.