Marting Humanities Lecture
7 p.m.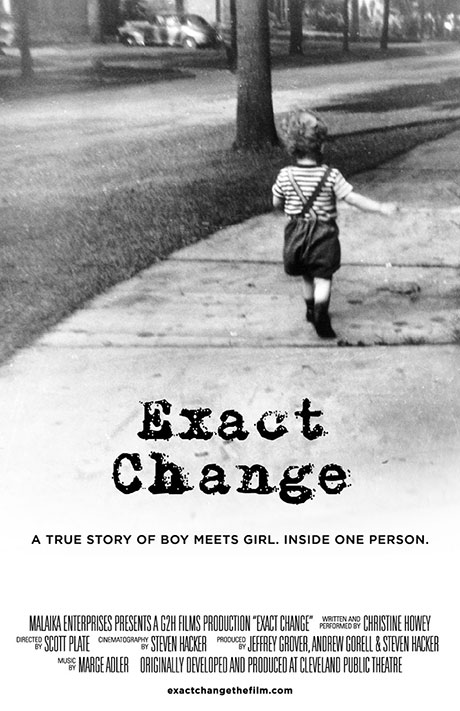 John Patrick Theatre - Kleist Center for Art and Drama
Event is free. No tickets required.
The Marting Humanities Lecture series presents an evening featuring a lecture by Christine Howey, a screening of "Exact Change: A true story of boy meets girl. Inside one person." and a post-screening question and answer session.
"Exact Change" is a moving and often hilarious film about finding your voice and championing your identity. It is the powerful and personal story of noted Cleveland actor, theater critic and poet Christine Howey (formerly Dick Howey). Before transitioning in 1990, she was a celebrated stage actor in Cleveland, known for playing such heavy-hitting roles as Lucifer, Joseph Goebbels, "Terrible Jim Fitch," Richard Nixon and God.
Howey tells her whole story—from three weeks old all the way through her transition—by playing multiple characters. Many of these characters are real (her mother, her ex-wife, her daughter) and some are just in her head. It is a one-woman tour-de-force spiced with an incisive wit.
The story of Howey's transgender journey found its way from stage to screen and BW theatre professor Scott Plate directed both. Plate calls the experience of helping to develop Howey's story, "an incredible privilege." He adds, "At the end of the day, more than we are male or female, we are human beings."