Front Street Development Groundbreaking Ceremony
10:30 a.m.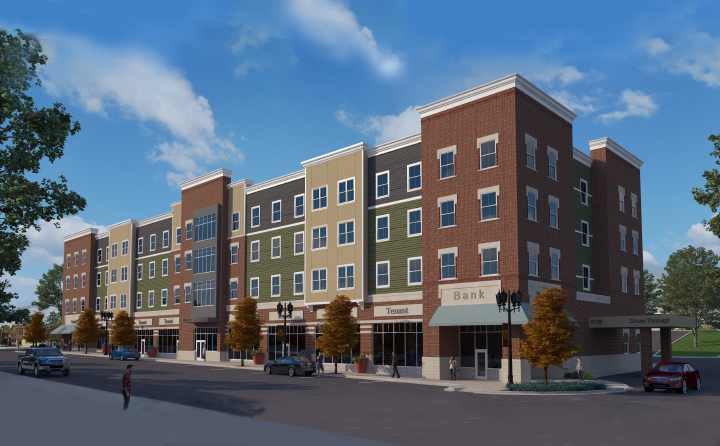 Construction site at
118 Front St., Berea
Open to the community.
Join us the morning of the Baldwin Wallace Community Day Celebration to break ground on the Front Street building project. Representatives from DiGeronimo Companies, The City of Berea and Baldwin Wallace University will put shovels in the ground to kick off the construction of an innovative mixed-use structure.
Scheduled for a fall 2018 opening, the 64,000-square-foot development will be located on Front Street in BW's south campus, adjacent to the BW Conservatory of Music's Kulas Musical Arts Building along Berea's main downtown corridor. The residence hall floors, owned by the University, will house 131 students in 81 units above 16,000 square feet of ground floor commercial space which will be owned and leased by DiGeronimo Companies.
The project, designed by the GPD Group, received approval from Berea's Heritage Architectural Review Board, Planning Commission and City Council this past year.
Welcome tent opens at 10:30 a.m. with a brief presentation and groundbreaking at 11:00 a.m. Refreshments served.