What Would You Do? Changing Ethics in America: John Quiñones
SOLD OUT
8 p.m.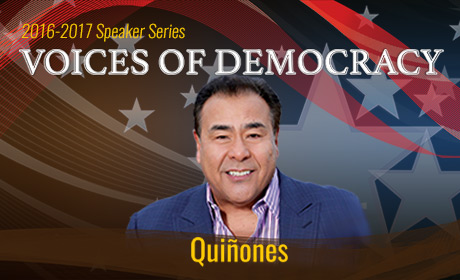 John Patrick Theatre, Kleist Center for Art & Drama

All Voices of Democracy events are free and open to the public, but entrance tickets required.
Voices of Democracy Event
The Emmy award-winning ABC TV journalist and host of the popular "What Would You Do?" prime time series asks us, individually and as a nation, to take a good look in the mirror. What do we do when we witness injustice, racism, bullying? Do we step in or do we step aside? Has the tenor of the 2016 campaign season affected how we respond? Having grown up in a poor family of migrant workers to become ABC's first Latino correspondent and a seven-time Emmy Award winner, Quiñones draws on his own powerful story to challenge his audience to think.
This event is part of BW's Enduring Questions: The Mark Collier Lecture Series.


Visit bw.edu/democracy for more information and updates.