Embracing Diversity: How Swing Dance Changed America
8:00 p.m.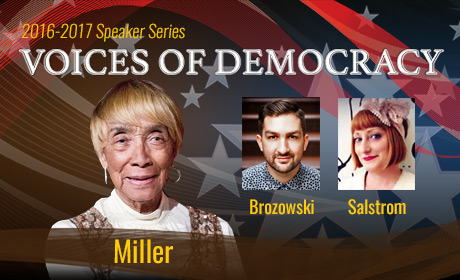 John Patrick Theatre, Kleist Center for Art & Drama




All Voices of Democracy events are free and open to the public, but entrance tickets required.
Voices of Democracy Event
The arts can act as a powerful spark for social and political change. Norma Miller, known as the "Queen of Swing," created the "Lindy Hop," popularizing this global swing dance trend as a strong, resilient black woman during the major cultural and political shifts of the last century. In this interactive discussion, Miller and international swing dance instructors Adam Brozowski and Valerie Salstrom will talk about swing dance as a catalyst for promoting diversity and inclusion.
This event is part of BW's MLK week celebration and Enduring Questions: The Mark Collier Lecture Series.
Visit bw.edu/democracy for more information and updates.