Bernie Sanders Rally
10:30 a.m.
Doors open at 7 a.m.
Ursprung Gymnasium, Lou Higgins Center
A Future to Believe In Cuyahoga County Rally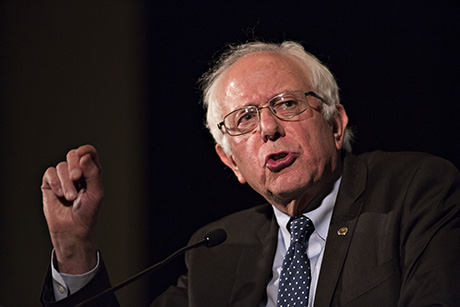 U.S. Sen. Bernie Sanders, a Democratic Party presidential candidate, will host a rally at Baldwin Wallace University on Thursday, February 25 at 10:30 a.m. in BW's Lou Higgins Center. Sanders will discuss a wide range of issues including campaign finance, the cost of higher education, climate change and economic security.
This event is free and open to the public, but RSVPs are strongly encouraged. Admission is first come, first served.
For security reasons, please do not bring bags and limit what you bring to small, personal items like keys and cell phones. Weapons, sharp objects, chairs, backpacks and signs or banners on sticks will not be allowed through security.
On-campus parking is very limited. Limited ADA and mobility impaired parking in Math & Science Center Parking Lot on Jacob St. off of Beech St.