MLK Week: Annual Prayer Breakfast
9:00 a.m.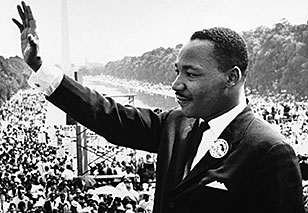 Mt. Zion Baptist Church, 572 Pearl St., Berea
The 26th Annual Martin Luther King, Jr. Celebration is sponsored by Baldwin Wallace University in conjunction with the Berea community and the Campus/Community MLK Week Committee 2016. 
Join us for a reflective celebration featuring music, readings and a delicious breakfast.
Free and open to the public.
For a complete list of events during the weeklong celebration, visit www.bw.edu/events/2016/mlk-week.