Department of World Languages, Literatures and Cultures
(440) 826-2244
Share
OVERVIEW
The native language of 400 million people across the world, Spanish is a culturally enriching and academically enhancing program of study. It is an outstanding major for students preparing for an increasingly global society.
A Spanish major builds competencies in reading, writing, speaking and language comprehension. Coursework includes literature, cultural history, civilization and contemporary lifestyles of Spanish and Latin Americans.
Baldwin Wallace's practical approach links rigorous language study to real life. You'll learn to view the world through a diverse cultural lens as you probe current events, intercultural communication and sensitivities, as well as other topics.
Experiential learning is central to the program. You can attend cultural events and culinary field trips, join student organizations and participate in a Spanish language table (La Tertulia).
Study abroad offers outstanding opportunities for year-long, semester, six- or two-week immersion experiences. Spain, South America and Latin America are some of the options available to you.
STUDY OF FOREIGN LANGUAGE BOOSTS SKILLS
Benefits of learning a foreign language are multi-fold and include:
Career marketability
Effective oral and written communication
Critical thinking and analytical reasoning
Global awareness and intercultural competence
Cultural appreciation
CURRICULUM
Offered as a major and minor, Spanish blends comprehensive coursework with dynamic practical application.
It is an outstanding companion major or minor to other disciplines, including international studies, business, communication, sociology and political science.
Spanish courses are open to students of all majors. If you have previously taken classes in Spanish in high school, you will be required to complete a placement test prior to registering for courses.
Within the Department of Foreign Language, BW offers additional majors and minors in French and German. Instruction also is available for Arabic, Chinese and Italian.
The Spanish major prepares students to:
Communicate in languages other than English
Demonstrate knowledge and understanding of other cultures
Use foreign language in connection with other disciplines
Demonstrate knowledge of the nature of language and culture
STUDENT EXPERIENCES
Experiential learning bridges classroom study with real-world opportunities. You can enhance your studies through internships, co-curricular activities and other learning opportunities that include:
STUDENT CLUBS & ORGANIZATIONS
Spanish Club
Open to all students, the club represents the cultures of Spanish-speaking countries to the campus community. Other BW foreign language clubs include the French Club, German Club, Italian Club and Middle Eastern Culture Club.
Hispanic American Student Association (HASA)
Open to all students, HASA promotes awareness and appreciation of Hispanic culture through educational and social opportunities.
Language Tables
Language tables are a great opportunity to practice your foreign language skills outside the classroom. All language levels are welcomed.
International Film Series
An annual event on campus, the International Film Series showcases films representing a variety of cultures.
ALUMNI SUCCESS
Baldwin Wallace has long championed the success of its students. Evidence of this can be seen in the extraordinary achievements of its alumni spread throughout the United States and the world.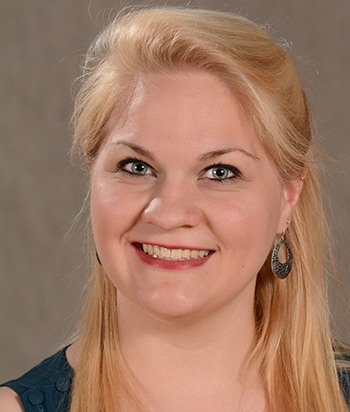 Amanda Van Gilder '15 is management analyst in the office of academic affiliations with the U.S. Department of Veterans Affairs. She holds an M.A. in strategic studies and international economics from Johns Hopkins University School of Advanced International Studies. From Akron, Ohio, she was a Fulbright Fellowship finalist.
Megan Avellana '11 is assistant director for international and graduate affairs at The Ohio State University Moritz College of Law. She holds an M.A. in international education from New York University. Study abroad enabled the Mentor High School graduate to develop the linguistic skill and global experience to launch a successful career in international education.
Full-Time Faculty
Karen Barahona
Assistant Professor
Ph.D., The University of Georgia
Matthew Feinberg
Assistant Professor
Ph.D., University of Kentucky
Adjunct Faculty
Elizabeth Hall
Lecturer
M.A., University of Georgia, Athens
Erik Heine
Lecturer
M.A., Cleveland State University
Pablo Gomez
Lecturer
M.A., Cleveland State University