Share
OVERVIEW
From hospitals to health care facilities to hospice-related services, health care management is a diverse, fast-paced career field.
The need for highly qualified people to lead and manage health care facilities and systems offers outstanding opportunities for a career in a dynamic, in-demand field.
Baldwin Wallace's health care management program combines rigorous coursework with professional mentoring and internship experience.
Specialized business and health care management courses provide a foundation for success. You'll gain strong oral and written communication skills, critical thinking abilities and holistic insights into the perspectives, methods and values associated with delivering, managing and financing health services.
Mentoring is a key part of the program. You'll work with BW faculty and business leaders focused on defining and managing the critical issues that face today's competitive and ever-changing health care system.
Well-respected in the business community, a BW business degree prepares you for success. You'll learn strategies and tactics from professors with decades of experience both national and international in scope.
BW's 20-minute proximity to Cleveland puts you within easy access to renowned medical centers, Fortune 500 companies, government agencies and nonprofit organizations.
Business Grads Get Jobs
86 percent of BW business majors are employed in their field of choice or attending graduate school within 12 months of graduation.
CAREER OPPORTUNITIES
Hospitals
Long-term care facilities
Health Insurance companies
Pharmaceutical companies
Entrepreneurial healthcare-related companies
Physician administration
Health care ancillary providers
Social service agencies
CURRICULUM
Offered as a major and minor, the health care management program is comprised of a comprehensive curriculum that is complemented with rich experiential learning opportunities that include internships and a capstone course.
The health care management major prepares students to:
Recall business terms, concepts, and principles and effectively communicate these, through both oral and written means, using the language of business
Utilize critical thinking skills to analyze information and produce improved business decisions and generate effective recommendations for better course of action or opportunity for improvement
Demonstrate relevant application of business knowledge
Exhibit high standards of ethical awareness and conduct and recognize ethical issues businesses/people face in today's world
Demonstrate an in-depth understanding of critical thinking skills used to inform and produce health care management decisions and generate recommendations for improvement
Demonstrate an in-depth understanding of the content areas of health care management and their application to health care situations
STUDENT EXPERIENCES
BW provides a supportive, professional environment. The average class size is 19 students, which allows for individual attention and faculty mentoring.
Mentoring is a key part of the health care management program. You'll have access to professionals from diverse health care sectors to create networking opportunities and a greater understanding of this dynamic career field.
Experiential learning bridges classroom study with real-world opportunities. You can enhance your studies through internships, fellowships, study abroad and a variety of co-curricular and other learning opportunities.
View all business student organizations and experiential learning programs.
ALUMNI SUCCESS
At Baldwin Wallace, you'll experience personal and professional growth in a supportive community that challenges and inspires you to succeed.
Baldwin Wallace has long championed the success of its students. Evidence of this can be seen in the extraordinary achievements of its alumni spread throughout the United States and the world.
Among recent accolades, 92 percent of graduates from the Class of 2014 reported being in rewarding jobs or in graduate school studies within six months after graduation.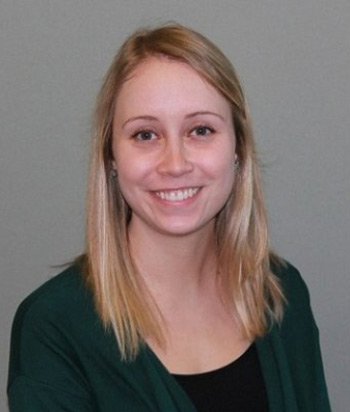 Lindsey Bertram '15 is HR administrator for AMG Peterbilt Group in Brunswick, Ohio. Internships enabled her to apply classroom learning in a professional setting. Campus leadership roles honed her communication and time management skills. She is from Naperville, Ill.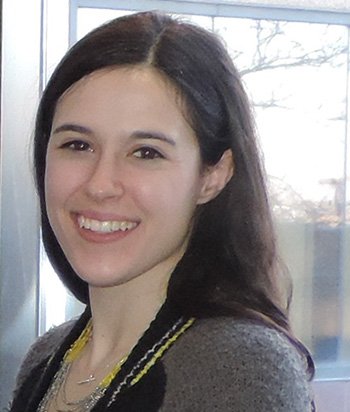 Francesca Scarl '14 is certified corporate wellness specialist at MetroHealth System in Cleveland and MBA candidate at Southern New Hampshire University. As an intern at BW's Center for Innovation and Growth, Francesca worked with senior level administrators, gaining valuable experience that bolstered her resume. She is from North Olmsted, Ohio.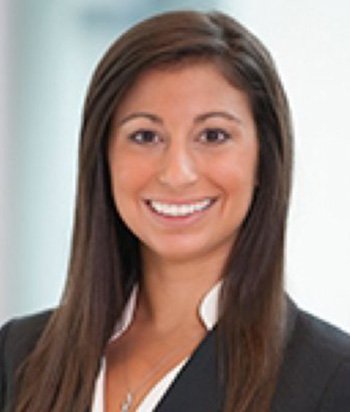 Deanna Stovicek '12 is assistant administrator for the department of critical care medicine at the Cleveland Clinic. She holds a Master of Health Administration from Virginia Commonwealth University. BW courses provided the Willoughby, Ohio, native with a solid foundation to build upon in internships and graduate school.
Full-Time Faculty
Adjunct Faculty