Student Experience - University of Stirling in Scotland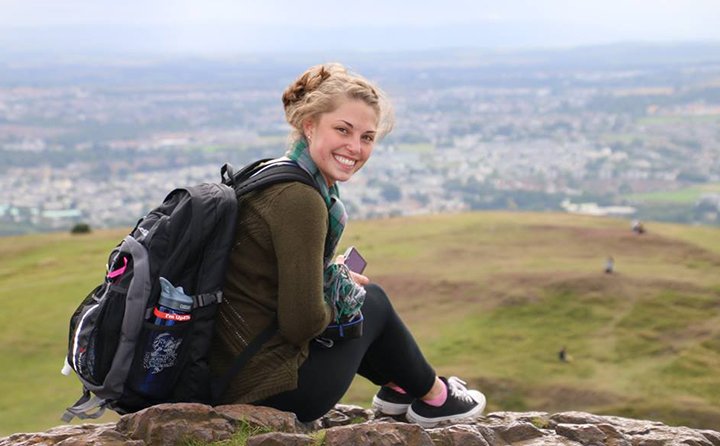 by Savanah Craig '18
This fall semester, I have had the opportunity to study abroad at the University of Stirling in Scotland. The University of Stirling is situated directly in the center of the country, a few hours away from the Highlands of Scotland. Once I arrived, I realized I would have to adjust to the student population, approximately 11,000, which is much larger than Baldwin Wallace University. Unlike BW, which has multiple academic buildings, the University of Stirling only has two academic buildings that are on either side of the loch (the Scottish Gaelic word for lake) in the middle of campus. On my way to class I pass a castle, a golf course and the loch.
This experience of being at the University of Stirling has also challenged me to think independently as a student. The structure of Stirling's courses are based on students being able to develop competence in a subject independently. For example, on the first day of class I reviewed the syllabus and learned that lectures are not mandatory; they are meant to provide only an overview of the material that will be covered in the course. At BW, every lecture is mandatory, so I have had to manage my emotions with this newfound freedom. I have attended most lectures, but I eventually missed a few, because I had the opportunity to travel to the Scottish Highlands, Italy and London.
I live in a flat with six other women from various cultural backgrounds; four from America and one each from Denmark, Canada and France. Our flat is set up more like an apartment than a dorm room. There are seven single bedrooms, a shared kitchen and two shared bathrooms. Our living environment focuses heavily on independence since there are no meal plans. A meal plan would have limited my Scotland experience, because I would not have been able to gain the cooking skills I have developed. Not only did I become more of efficient in the kitchen, I have learned to appreciate Scottish food. A typical Scottish meal is based on meat and potatoes. I became open-minded to trying Scottish food and realized that I enjoy it all. Some of my favorites are their sticky toffee pudding and haggis, made from a sheep's heart, liver, lungs and stomach! Traditionally haggis is served with neeps and tatties, which Americans know as turnips and potatoes. 
My flatmates are very open to our living situation, and we all are excited to teach and learn from each other's different cultural backgrounds. We have the opportunity every day to have discussions about the differences and similarities in our cultures and our values. For example, many Europeans assume Americans are very loud and wasteful, and many of my flatmates were surprised that the Americans in our flat are the exact opposite. I tend to be fairly a reserved person! 
My time at the University of Stirling has taught me greater understanding of others' perspectives, but I have also developed the confidence to think for myself. Stirling has opened my eyes to the beauty of Scotland, the wonder of learning about another culture and the happiness of developing life-long friendships with people from all over the world. I'll come back to the US in December, but I hope this will just be the first of my many visits to Scotland!